It goes clickety, clackety, clackety, click!

Byline: Victor Yap
It's been a long time since I used a hardy mechanical keyboard. The last one had been well over a decade ago though that all changes this month when I received two to try out. First up is the entry from CM Storm, the Quick Fire Rapid-i, a nifty portable gaming keyboard that comes equipped with a 32-bit ARM processor.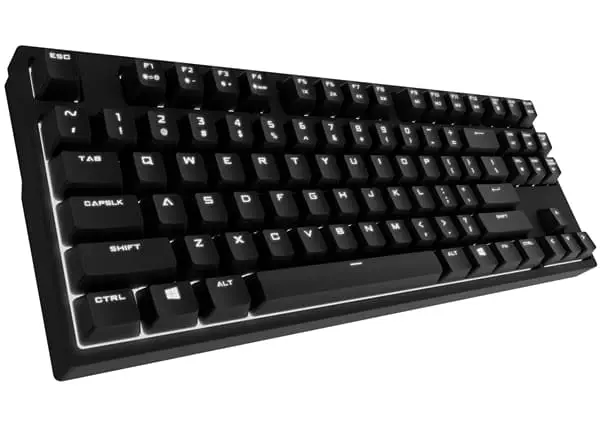 Real Punchy
Typing on the Rapid-i is really something and I say this in a very positive manner. Never have I ever used a keyboard that makes the typing experience a must want. I couldn't get enough of the click-y sound, the solid tactile feedback, and soft yet punchy and full-bodied typing feel – it's perfect!
Light the Way
Hammering out a review and writing emails on the Rapid-i had been a real eye-opener. I thought nothing else could make the typing experience as awesome. Then I turned on the ActivLite function and suddenly this keyboard went up a notch on the awesome metre. The trailing effect it creates with Reactive Illumination, adds that extra layer of affirmation that you pressed the right keys. This, to me, is a novel feature that adds another layer of intuitiveness. The whole experience is seamless thanks to the high-spec performance that the ARM CPU provides.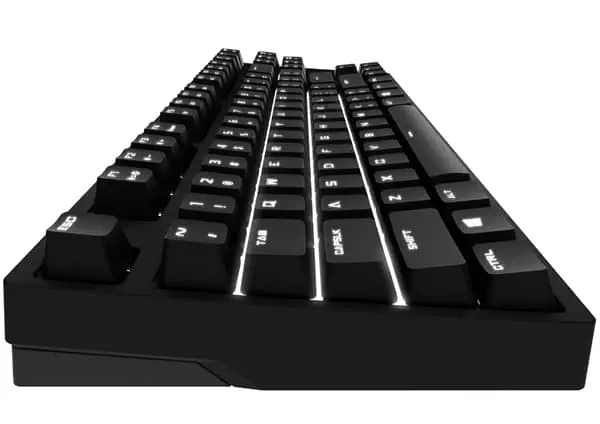 Dimensions (L x W x H): 359 x 138 x 39mm
Weight: 932g
Key Rollover: NKRO (Windows Only)
Polling Rate: 1000Hz/1ms
Backlight: All White for all keys, five settings with five modes
On-Board Memory: 128K bytes
Interface: USB 2.0 Full-Speed
USB Cable: Removable, Double-Braided with Gold-Plated micro-USB 2.0
Extras: 1x Keycap Puller, Cherry Switches
Value: 9/10
Features: 9/10
Performance: 10/10
Design: 9/10
Usability: 10/10 
Verdict: The one mobile peripheral you'd ever need!
Total Score: 9.4/10