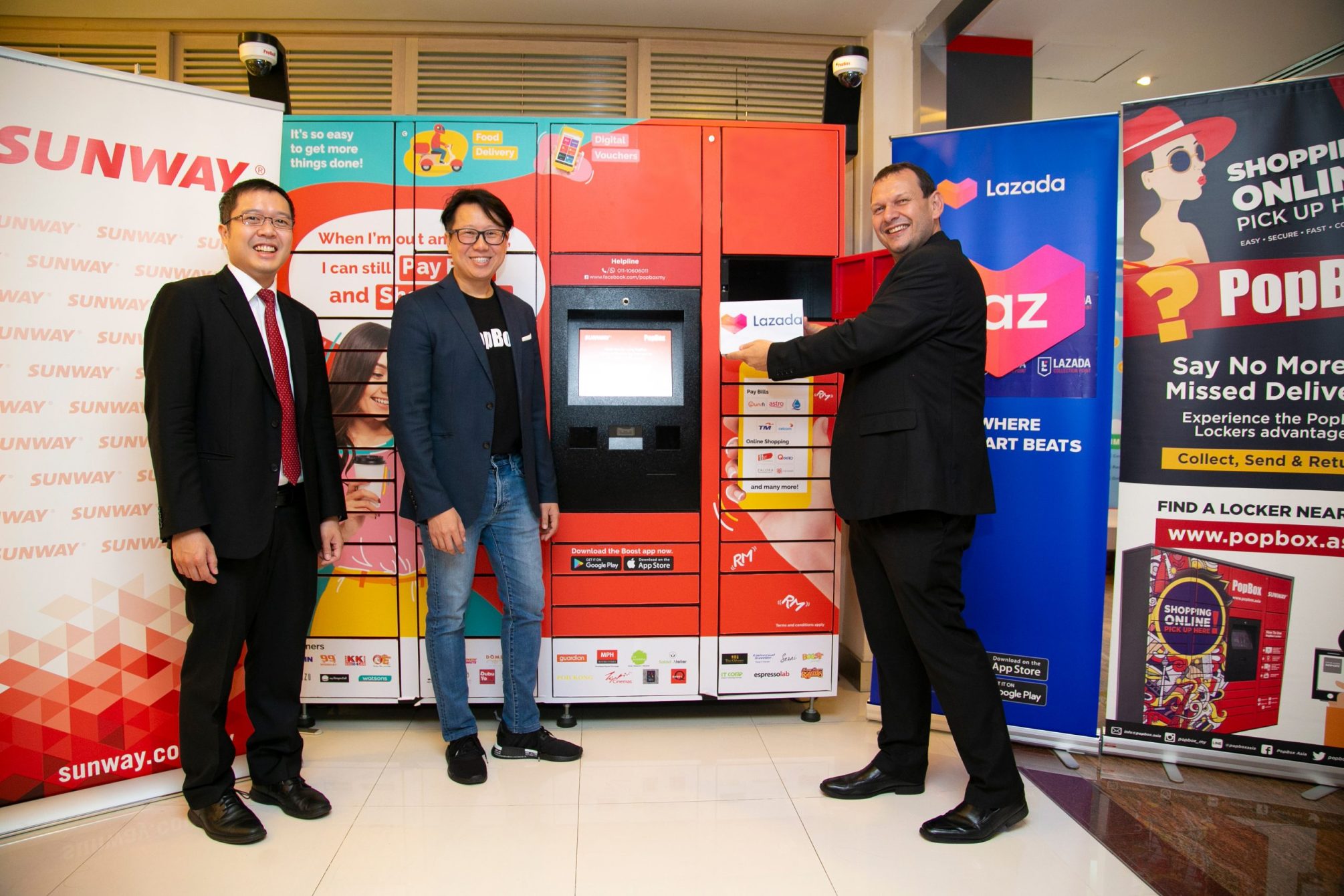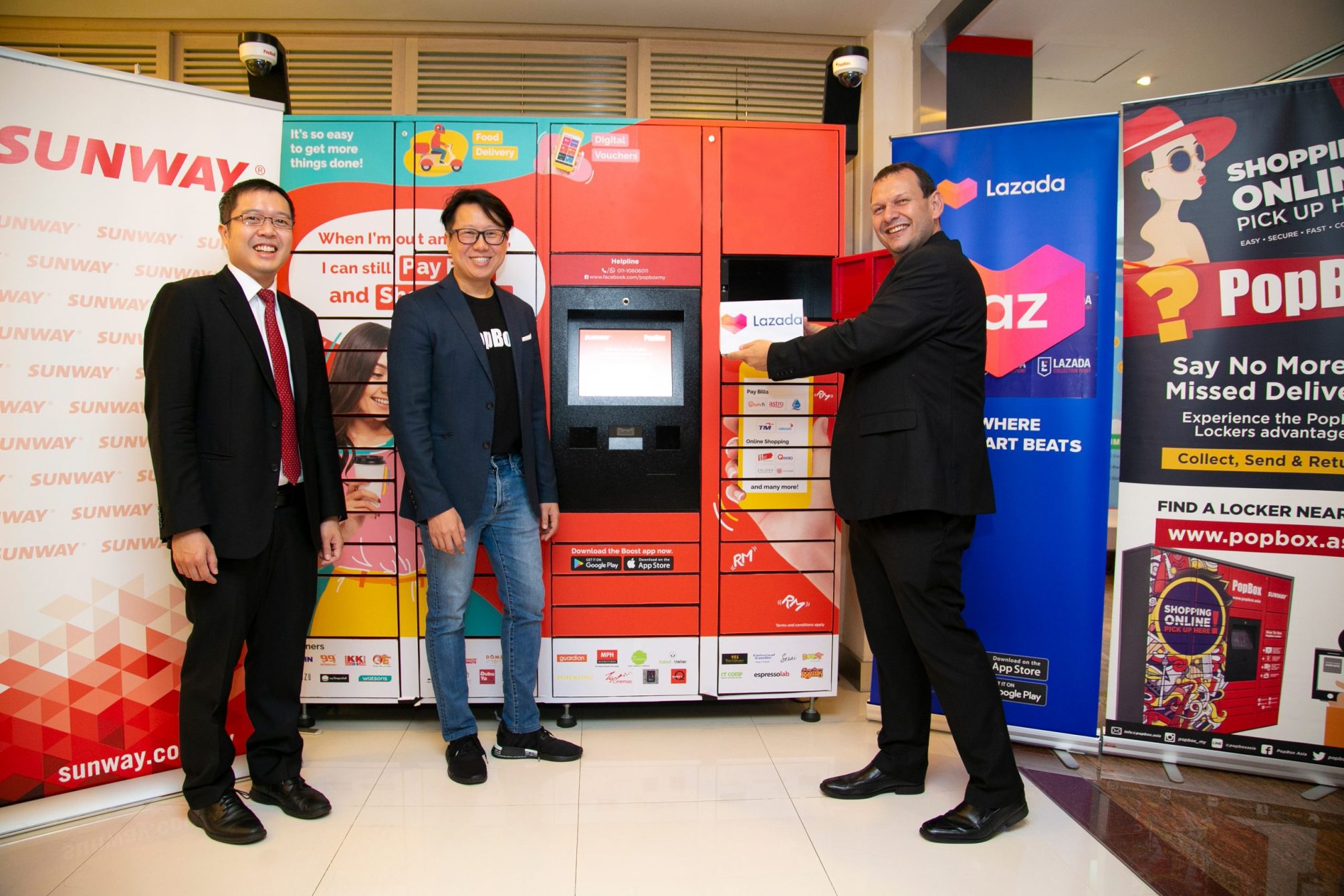 Sunway PopBox and Lazada e-Logistics Malaysia, online ecommerce giant Lazada's own first to last mile logistics arm, today announced that Sunway PopBox has officially come on board on Lazada's panel of partners as its first official integrated smart parcel locker service provider.
Sunway PopBox owns and operates PopBox smart parcel lockers which are secure, self-service kiosks acting as delivery destinations for parcels instead of home or office addresses.
Starting today, August 1, Lazada shoppers can select their preferred PopBox locker address at the checkout page of the Lazada website or app. Once the parcel arrives at the PopBox locker, shoppers will receive an SMS notification with a unique PIN code. They can then proceed to the locker and enter the unique and secure PIN code to collect their parcel at their convenience.
The service will be first made available at selected locations in Sunway City and be available in all 80 lockers located around Klang Valley by end of this month (August 2019).
This new delivery option provides Lazada shoppers in Klang Valley the convenience to pick up their packages at one of the 80 PopBox lockers at their preferred time. Each locker has 43 compartments. Compared to traditional locker services, PopBox smart lockers are placed in unmanned areas, and offer 24-hour access to users.
"At Lazada, we're always looking for innovative and convenient ways for customers to receive their orders. We understand that lifestyles are changing with more Malaysians seeking a more seamless eCommerce experience. With Sunway PopBox, we're able to give shoppers yet another delivery option rooted in flexibility and control," said Lazada e-Logistics Malaysia Chief Executive Officer Olivier Petra.

"Our customers will no longer have to worry about being present for deliveries as these lockers are available around the clock. In addition, this avoids having to reschedule deliveries and the need to queue up at the post office should there be a mismatch in delivery timing," he added.
Sunway PopBox CEO Adrian Lim said,
"PopBox lockers are available in 80 convenient locations around Klang Valley in strategic locations such as malls, office buildings, apartments, university. We look forward to serving Lazada shoppers, especially those who have packed schedules by providing them a safe, secure, and available 24-7-365 delivery solution where they can be sure of always getting the right parcel, at the right place, and at the right time."
Shoppers are not subjected to service charges to use PopBox. To keep parcels secure, PopBox lockers are built to withstand harsh weather conditions and resist break-ins, and is equipped with CCTV surveillance cameras, providing each parcel safe storage until pick-up.
PopBox lockers in malls are available to the public, whereas those in private residential, offices and universities are limited to occupants and students only.