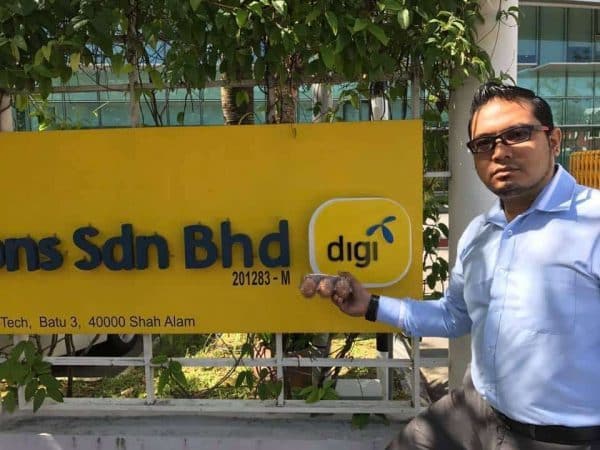 Mohd Al Amin Zakaria posted on his facebook page two days back that he will go over to Digi HQ and start throwing eggs at the building. He did just that yesterday!
Disgruntled customers often take to social media to rant their problems, Amin after exhausting all his avenues resorted to unconventional method, while we do not anytime encourage such behaviours, for Amin the last straw was pushed and the man clicked. According to his social post, all matters were settled after his request to meet the CEO, Albern Murty was not fulffiled but was met with Chief Marketing Officer Loh Keh Jiat instead, ultimately Digi issuing a letter and refunding Amin for the over billing which it pay within 7 days.
The ICT employed Amin, was encouraged by posts on his facebook and have asked others to make sure they check their billing carefully, claiming telco's tend to over charge. A quick check showed other users posting on his page on their unresolved claims with Digi.