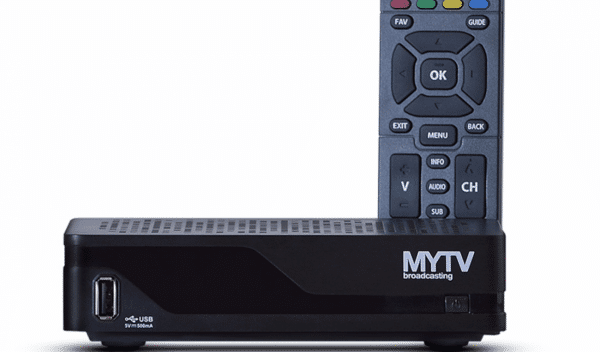 MYTV Broadcasting the service provider tasked to digitise the nations television broadcast under the Digital Terrestrial Television project by MCMC has stated that it will be keeping the promotional price of RM199 for the digital decoders which was suppose to end on Malaysia Day September 16 till end of the year.
When first launched the retail price was RM317, however when the Prime Minister pledged to provide free decoders to thousands of people, the company offered a discounted rate to hasten the adoption. MYTV CEO Michael Chan said: "We have received overwhelming response since the myFreeview digital TV service was launched by the YAB Prime Minister Dato' Sri Mohd Najib Tun Abdul Razak in June. When the retail price was brought down to RM199 right after the launch, we saw an even more positive take up rate. We have also widened our retail network to over 220 outlets at the moment."
Consequently the myFreeview service will be where viewers get to watch their favorite programs from local stations including channels under Media Prima and all RTM channels. They are also aiming to transmit to the whole country a fully digitalised broadcasting system by 2018. With the decoder, viewers will be able to enjoy programs in high definition with a working UHF antenna.
MYTV decoders are compatible for use with both old and new TV sets including CRT televisions. Users need only connect the decoder to the TV set and a working UHF antenna. Both indoor and outdoor antenna types can be used, although the outdoor UHF antenna is recommended. 
MYTV is the exclusive supplier of digital TV decoders in Malaysia. MYTV decoders have undergone rigorous research and development to meet all international standards, and are approved by both the Malaysian Communications and Multimedia Commission and SIRIM for the Malaysian market. Viewers can also access Siaran Digital myFreeview via integrated digital televisions that come with a built-in digital TV tuner.
Concurrently, a total of 4.2 million free decoders are being distributed to eligible households from the lowest income group of BR1M recipients. Distribution is being done in stages and is expected to complete next year.