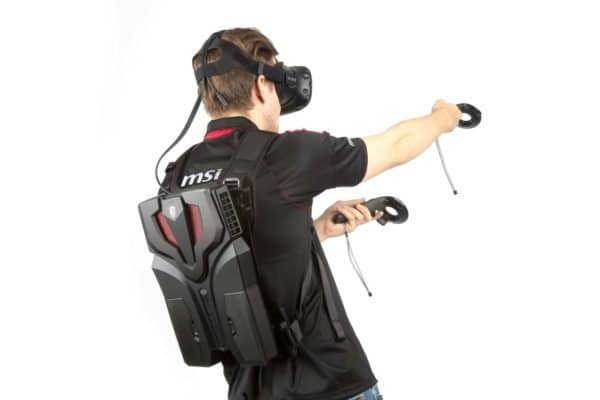 For lovers of virtual reality PC games like GTA V or Zombie Shooter on HTC Vive the experience nonetheless must be over the moon. Setting up the equipment around the room and desk bound limits the motion to the confined space. What if these can be addressed with a mobile laptop that can be carried around at all times and be turned into a VR zone wherever the player chooses to be? A fairy tale? Well not, MSI has developed a contraption that will have gamers in queue for the VR One!
Together with HTC Vive, MSI developed the VR One, the system is  the world's first-ever VR Backpack, a powerful gaming system redesigned to simulate a backpack, gamers can lug around to future gaming convention and play VR games while standing and shoot the zombies. After all these are the experience the games will be offering, immersive and animated.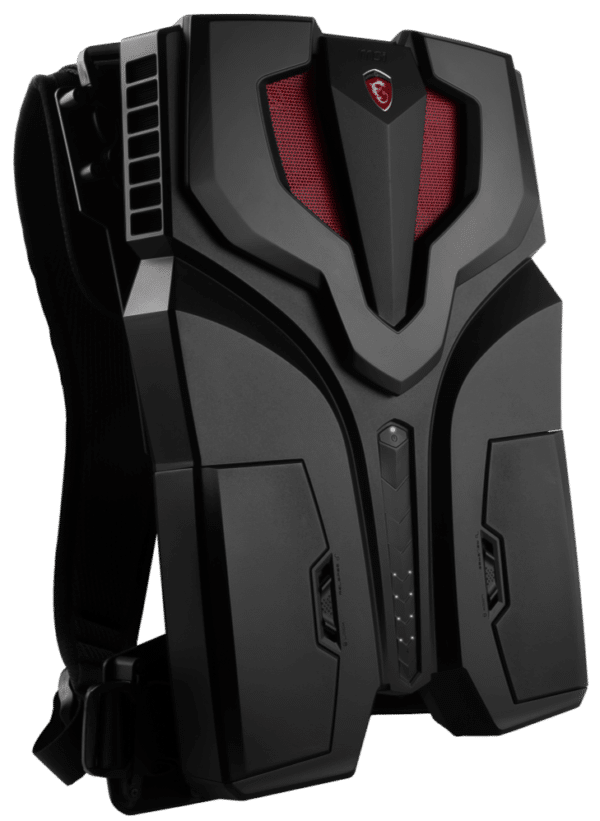 Weighing is at a mere 3.6kg, the system eliminates the need to be close to a PC and monitor due to cables, with 2 battery packs the VR One can offer up to 1.5 hours high performance gameplay.  It is powered by overclocked CPU and GeForce GTX 10 series graphics card and noise level is kept low at 40 decibels.
As you can see, the design is catchy looking somewhat like the 'Proton Pack' in Ghostbusters but with recognisable MSI colour theme on display attention was paid on the cooling hardware which consists of dual 9cm ultra blade fans and 9 heat pipes. To support the Vive, the system comes with 1 HDMI port, 1 Mini DisplayPort and 1 ultra-speed Thunderbolt3 by Type-C port which is able to support high bandwidth for dual 2K displays per eye. Frame speed is kept at optimum with over 90FPS required for VR devices. Additional 4x USB 3.0 ports are available for external devices.
MSI has confirmed the availability of the pack in December for Malaysian eager beavers.