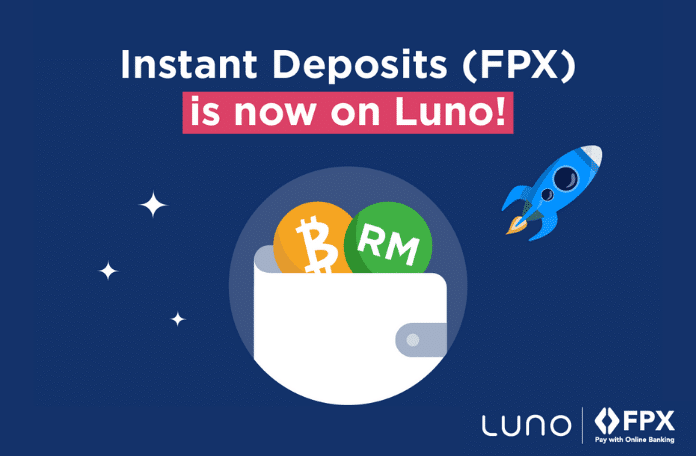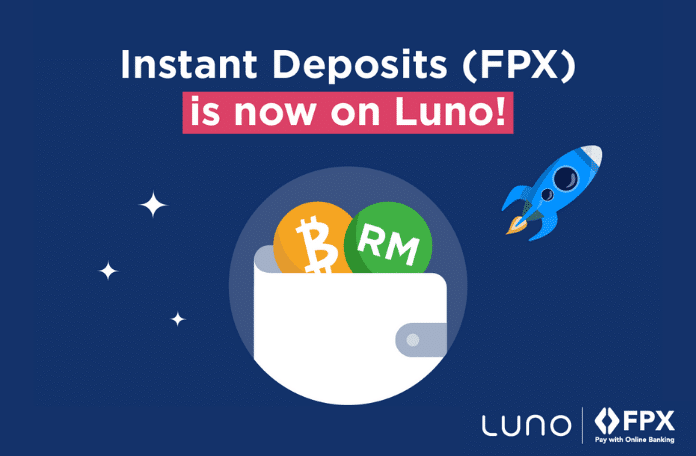 Luno, the first Securities Commission (SC) approved and regulated digital asset exchange in Malaysia, has officially announced the launch of online instant deposits via FPX (Financial Process Exchange) through AmBank.
Through this new transfer feature, Luno users have an option to deposit money instantly into their Luno accounts and purchase their preferred cryptocurrencies.
Available since October 6, Luno is the 1st digital asset exchange to allow seamless FPX deposits in Malaysia and has now processed a total of more than RM10 million through FPX, proving a popular deposit option among its users.
With FPX instant deposits, users are now able to seamlessly purchase Bitcoin (BTC), Ethereum (ETH), Ripple (XRP) and Litecoin (LTC) on Luno.
The instantaneous process marks a significant advancement in convenience in the process of trading cryptocurrency with Luno. Users can expect to deposit and buy digital assets without the hassle from undergoing bank transfers and other transactions.
Luno is the number one cryptocurrency exchange in Malaysia and one of the leading cryptocurrency exchanges in Southeast Asia with an end-to-end platform that caters to all types of customers. The Luno mobile application has an instant purchase option that gives customers a simple way to buy, sell and store cryptocurrencies — BTC, ETH, XRP and LTC.
Through the same application, more sophisticated traders are able to use the order book exchange feature to trade cryptocurrencies. Additionally, general educational content on cryptocurrencies is available via the mobile application and the online learning portal.
"There is an increasing interest in Malaysia for exploring cryptocurrencies as a type of investment. What was once a sprinkling of interest, especially among the tech-savvy youths, is now becoming mainstream among those who are looking for alternative investments.
On our end, we are always finding ways to ease the customer experience by accommodating Malaysians' growing interest in digital assets and allowing them to tap into trading in an efficient and hassle-free manner," said Aaron Tang, Luno Malaysia Country Manager.
He added by saying that working with AmBank is of utmost importance for Luno because through FPX, they enable their customers to purchase crypto assets in a faster and easier way. They hope to cast opportunities to the wider public where a simple account sign-up on the Luno app comes accompanied with an equally easy method of depositing money.