LG Electronics, one of the industry's first to implement Dolby Atmos sound, brings further enhancements to the audio experience for viewers with Dolby TrueHD lossless sound technology.
The lossless, uncompressed, technology will be delivered to 2017 LG OLED TV owners this month via an over-the-air firmware upgrade. All LG's 2017 OLED TVs come with Dolby AC-4 decoding, which means that compatible LG TVs will be able to handle object-based audio for immersive three-dimensional audio. LG's 2017 premium TVs are already Dolby Vision compatible; so owners can enjoy 4K UHD Blu-ray content providers in the latest movie titles exactly as intended by producers. 
The latest update also includes Codec MAT (Metadata-enhanced Audio Transmission) support to enable Dolby TrueHD audio bit streaming on compatible 2017 LG OLED TVs when playing console games. The maximum benefits of Dolby TrueHD can be enjoyed by streaming the content through a compatible sound bar to the TV.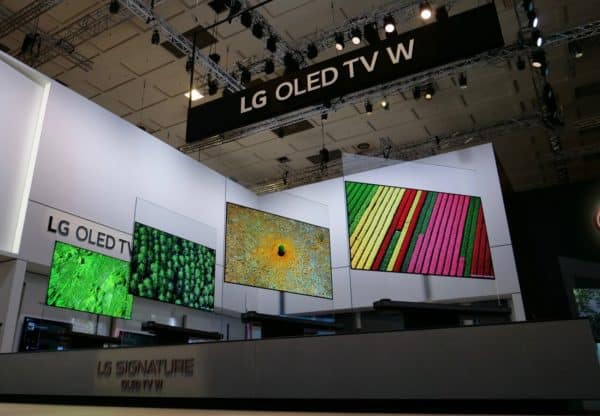 "LG's OLED TVs have become the de facto leader in the premium TV market and is the optimal platform for those seeking to experience content the way its original creators envisioned," said Brian Kwon, president of the LG Electronics Home Entertainment Company. "With Dolby's audio and visual technologies, LG continues to deliver an enhanced experience that pushes the boundaries of home TV viewing."
LG 2017 OLED TV owners can also enjoy the combined Dolby Vision and Dolby Atmos experience via the dedicated built-in Dolby Access App available in key markets, with ten more countries to be added every month. The app features various content for the entire family, such as travel, sports and the arts.