Karma is usually a destiny or fate that has been given to you by the universe, but it now has a new definition all together thanks to the people over at GoPro. Although it was introduced into the market late last year, it was abruptly pulled out due to power issues but the GoPro Karma is now ready and waiting to make its debut in Malaysian shores this 7th May 2017 with an asking price of RM5,999.
The GoPro Karma features a foldable and portable design with removable blades and is capable of flying up to 35 mph. It is also capable of flying to a maximum distance of up to 9,840 ft with a maximum flight altitude of 10,500 ft. How do you stay in control of the GoPro Karma, you ask? Well, along with the Karma, GoPro introduces the Karma Controller with an intuitive touchscreen display. Modeled after video game controllers, the Karma Controller comes with a 5-inch, 720p display screen that see's whatever the Karma drone sees (provided you attach the HERO5 Black to it). Drone racing anyone?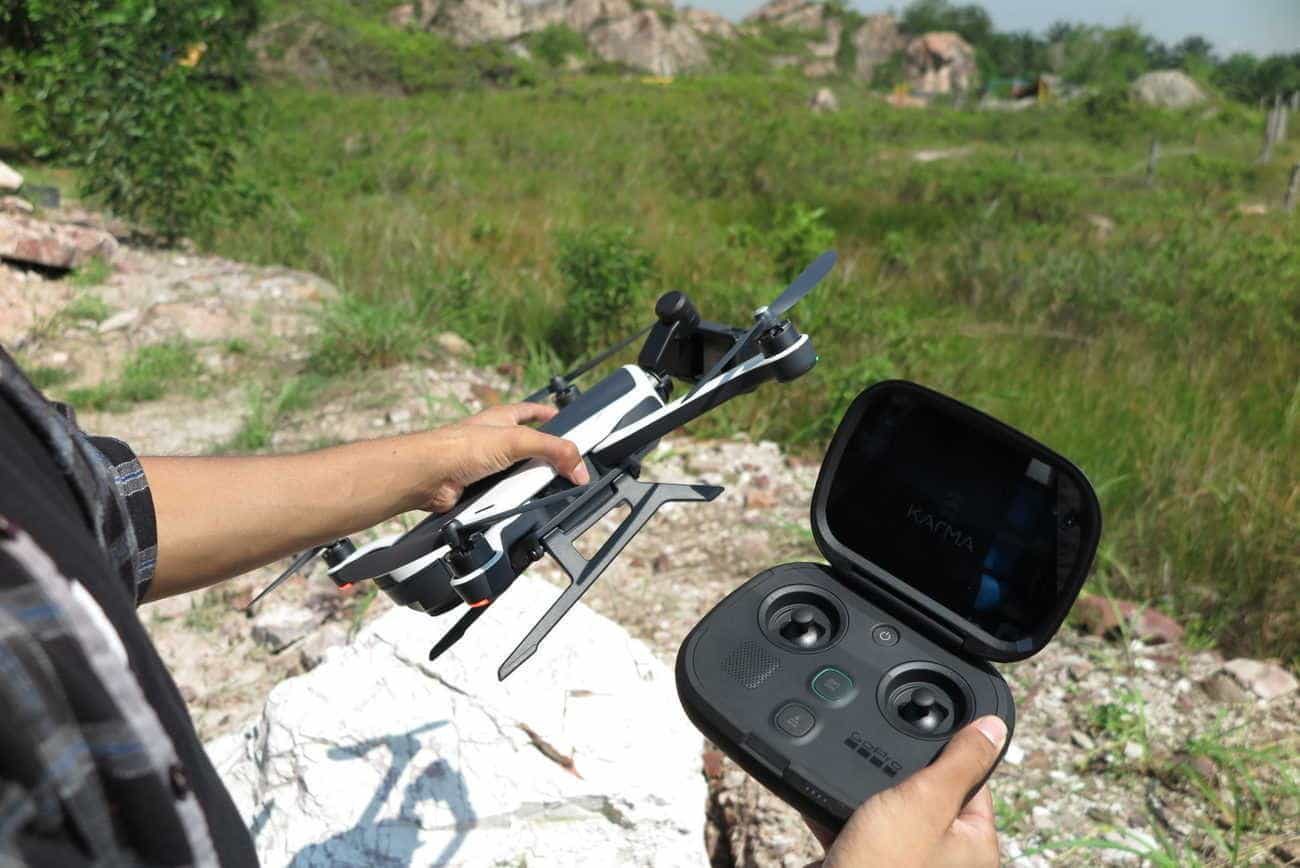 Alongside the Karma drone as well as the HERO5 Black, the bundle also includes a 3-axis Karma Stabiliser system that is compatible with both the HERO5 Black as well as the HERO4 Black/Silver. There is also a Karma Grip Handle to keep the Karma Stabiliser in place, making it so much easier for you to capture high-quality handheld footage without any of the shakes and distortion. You can either use the Karma Stabiliser for the drone or keep it handheld with the Karma Grip; either way, your videos will still share the same level of quality. To keep the entire bundle safe, GoPro also throws in its very own GoPro Pelican case that comes with a set of wheels and its own handlebar for easier portability.
If you want to catch the GoPro Karma live in action, it will be showcased from 24th to 28th May at Mid Valley Megamall for all to see. For more information about the GoPro Karma, you can check out GoPro's website here.