Since the Movement Control Order was announced, Grab driver and rider partners have pretty much been earned their place as local superheroes, risking infection on a daily basis to make sure we stay fed. With that in mind, Grab has initiated plans to protect its drivers from the spread of the Covid-19 virus as they continue to serve Malaysians.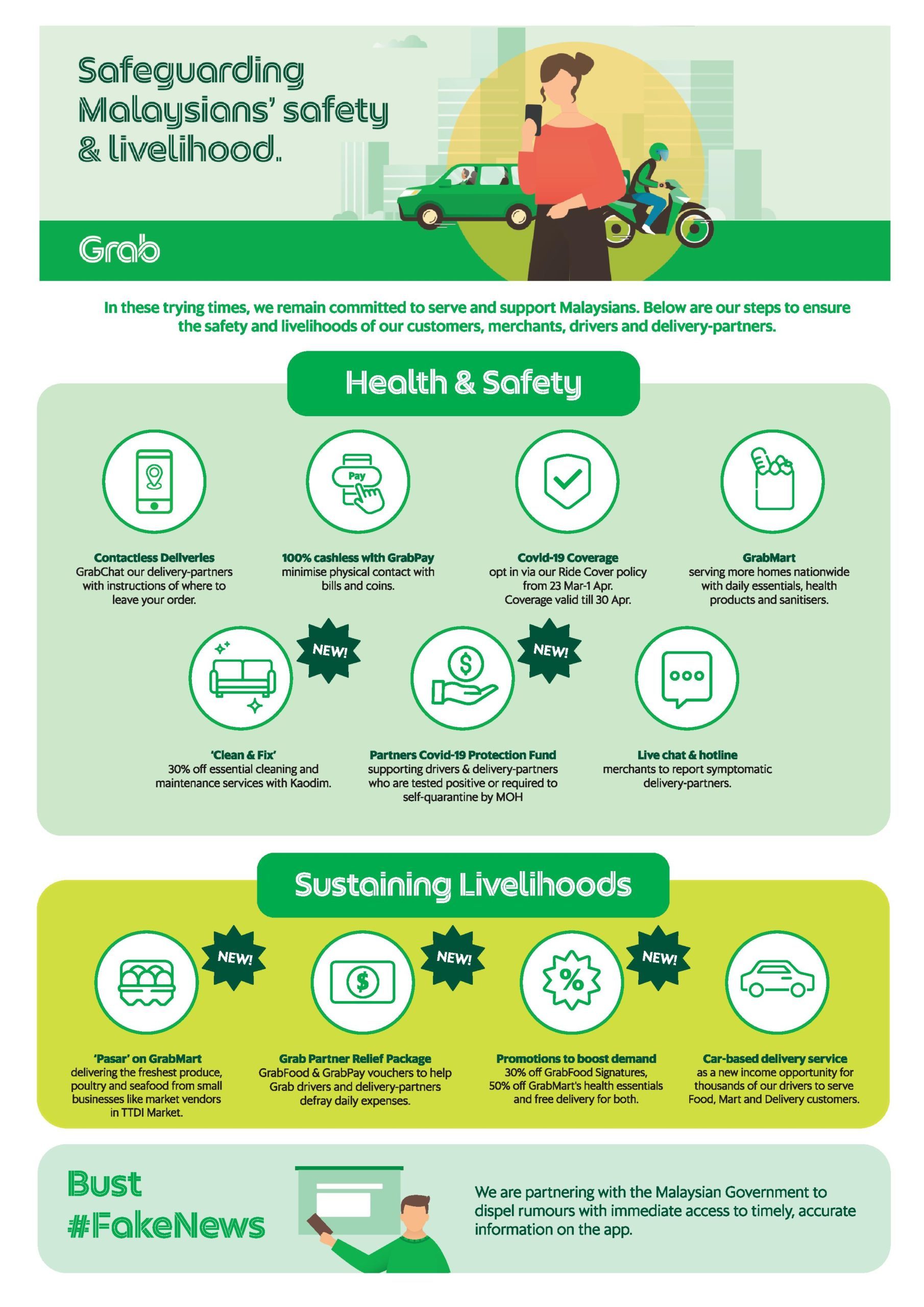 Grabs message to their partners here is clear: You are in our hearts and minds. As a means of thanking them for putting their trust in its platform and doing their part for the Malaysian community in these trying times, the company has announced a some initiatives to better support its partners.
Grab 'Partner Protection Fund' of up to RM1,000 per driver or delivery-partner: Grab has set up a protection fund to help partners who are either tested positive or are required by MOH to self-quarantine.
Grab 'Partner Relief Fund' of up to RM300 per driver or delivery-partner: Grab will provide active partners with vouchers to help with daily household expenses. These vouchers can be used on most Grab services, whether to reload your mobile, or to purchase essential food and grocery items at up to 50% off for their families during this period.
Improved hygiene practices: To keep our community safe, Grab is providing its partners with free masks via GrabBenefits and has made two practices mandatory – hand sanitisation at the stores, and fully sealed packaging to prevent contamination and spillage.
In addition to this, Grab has rolled out more initiatives to protect our customers and the larger community.
Busting #FakeNews: Amidst the deluge of WhatsApp rumours, Grab has partnered with the Government to provide the Grab community with immediate access to the most accurate and timely information relating to Covid-19. Check the Grab app for the latest news.
Go "cashless" with GrabPay and "contactless" deliveries: Grab has deployed "contactless" deliveries to minimise the risks of physical contact, not just for the public, but for its partners too. In addition, all Food, Mart or Pasar deliveries are 100% cashless with GrabPay.
Covid-19 Cover: The company has also introduced a Covid-19 cover which is available for Grab customers when they opt into the Ride Cover for only RM0.35 per ride. You can check the Insurance tile in the Grab app for more details.