With an increasing number of smartphones coming with premium features like wireless charging, the third-party accessory market is finding new and improved options to make your life a little bit easier.
Wireless charging is a preference because it eliminates dreaded dangling cables from our sights.
So, what if a wireless charging unit could be combined with a portable battery and it could stay attached to your phone? This is where the STM Powerkick from STM Goods enters the scene.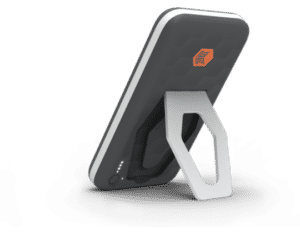 Headquartered in Sydney, STM Goods or Smarter Than Most is an Australian tech accessory brand, designed in Australia that specialises in carrying bags and cases for high-end tech products like MacBooks and iPads. The company has received wide acclaim for these products which have in turn encouraged them to step into a new realm of accessories to help you with your daily struggle — a STM Powerkick.
The STM Powerkick, like other products from the brand, comes with a premium price tag of RM259 and offers a multitude of features that are seldom found in rival options. Additionally, STM specialises in protective cases with mil specs for Apple and Microsoft Surface.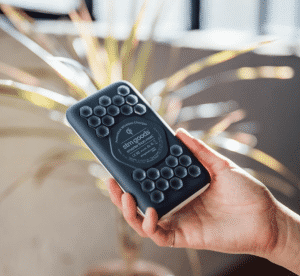 Details
STM Powerkick is a charger that is compatible with most modern smartphones that are enabled with Qi wireless charging technology. In addition to the wireless charging coil, users can also charge devices using a standard USB-A port.
Suction cups cover one side of the power bank so that you can attach it to the back of a phone or other wireless charging enabled device. STM Powerkick features ChargePlus technology that reduces the time needed for powering up so that the power bank is always ready to go.
The power bank is a 10,000 mAh rechargeable battery. It comes with one short Micro-USB cable for charging the STM Powerkick. It has two high-output USB-A ports (5V, 2.1A MAX), one Type-C port (5V, 2.4A), and only weighs 0.23 grams.
Performance
Crammed within the STM Powerkick matte plastic chassis is a 10,000mAh battery that, on paper, should be able to charge most smartphones up to 5,000mAh capacity at least twice though this is rarely the case on account of several other intervening factors.
In practice, you will likely get one full charge and about 75 percent on the second with a large flagship phone which makes it best for video and gaming with the kickstand which makes it easier for you to play games and watch videos while charging your phone.
The suction pads are a useful implementation that makes it easier to hold when using wireless charging but the STM Powerkick itself is rather chunky which makes toting it about in your hands a chore. It works best if you leave it in your backpack or handbag while it does its work.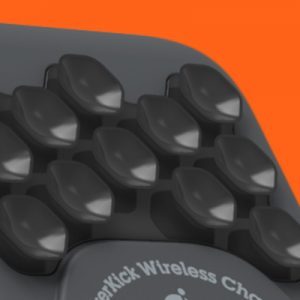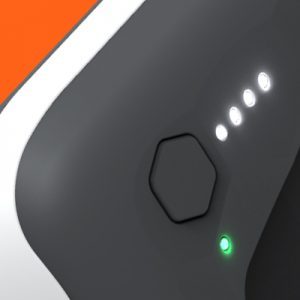 The charging speed was good, when tested with an iPhone. However, do not expect it to charge your phone like you do by using a wire.
There is no ultra-fast charging tech like WARP or VOOC Charge at 30W output, but the speed was quite above average with the performance as the battery was increasing by 1 percent every three minutes and it took almost one and a half hours to fully charge the phone from 0 percent-100 percent.
On the other hand, when tested using the wire, the test team managed to get a full battery within a couple of hours.
If you are interested in this product, you may purchase it on Shopee or Lazada Malaysia. All products come with 2 years international warranty.