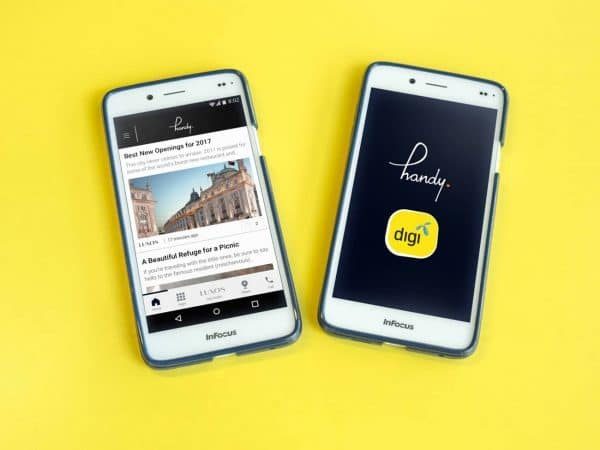 Digi partners with Tink Labs to bring handy – a mobile travel solution for connectivity needs of hotel guests in Malaysia. handy is a standard feature in 4- to 5-star hospitality establishments in Asian countries like Hong Kong and Singapore; now they are available exclusively with Digi as the sole distributor in Malaysia.
Many hotels internationally have been offering the devices as a free amenity. Combining the functionality of a personal mobile phone, it comes with remote access to hotel services, localised city guides and travel facilities, in a smartphone. Guests will be connected to Digi's network, with unlimited access to high-speed internet, as well as local and international calls on 4G Plus network.
These mobile devices found in tourists' hotel rooms eliminate the hassle of mobile roaming and buying of local SIMs. Guests can make calls and use social media like a normal smartphone, as well as access hotel services and locate nearby tourist activities and hotspots. handy is connected to the hotel's directory, so room service can be ordered before guests return or call the helpdesk when they're out and need help asking for directions in the local language.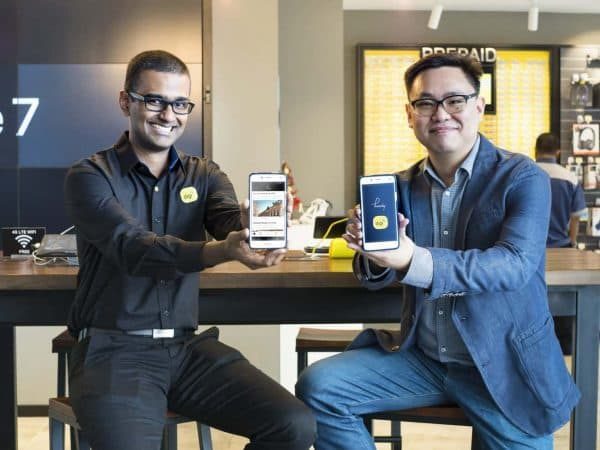 Praveen Rajan, Digi's Chief Digital Officer believes that it is important for hotels to better communicate with guests, connect them to their destination, bring personalisation and self-service. "We are looking to enable progressive hoteliers to tap into a readily available solution…and unlock previously unexplored opportunities by better understanding guest behaviour, while providing them with a seamless digital experience throughout their stay."
Wong Yu Hsiang, Managing Director (Southeast Asia, Australia & New Zealand) of Tink Labs, the company that created handy, agrees that the partnership with Digi will ensure tourists to Malaysia will be able to enjoy a better user experience, while partner hotels stand to gain from the devices' ability to distinguish guest experiences.
"With our custom Android software and app drawer coupled with high-speed connectivity, tourists can experience what their travel destination has to offer with a click of a button. It is a fantastic tool not only to enhance guest satisfaction, but also drive incremental revenues for various travel experiences such as dining and spa outlets amongst others."
From now until 31 March 2017, Digi will be providing an introductory offer to progressive hotels who sign-up to adopt the handy mobile hospitality solution. For more information and to sign-up, please visit digi.my/handy.