It is nice to listen to a goodwill conversation once in a while. With the current Covid-19 that hit us since last year, we have quite a lot of ample time to spend on our phones.
Hence, why don't we listen to conversation but instead of one that rambles, we tune in to one that is really interesting.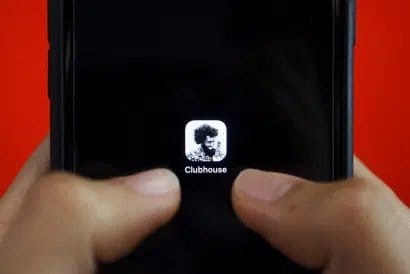 In case you are one of those people, worry not because here's a solution for you. Clubhouse is an invitation-only audio chat app which skyrocketed in popularity during the coronavirus pandemic when people could not get together.
It was launched almost a year ago and just faced censorship trouble in China. It is, however, looking to establish itself as the standard-bearer for digital audio.
It has a very simple concept. Say you are invited to join, you can initiate or listen to conversations in digital rooms which range from a major talk by someone famous to a small group chat. Anyway, it is strictly audio only. No posts, no photos and of course, no videos.
Mark Zuckerberg, the Facebook founder cropped up on Clubhouse last week where he talked about the future technology while Elon Musk on the other hand showed no late last month to talk about the GameStop issue.
The app was right away banned in China where unfiltered chats about taboo issues like Hong Kong's protests and Uyghurs in Xinjiang, conflicted with the government censors.
The app, for now, is only available on Apple devices. The concept for this is basically the fear of missing out so if you weren't online when the conversation took place, you'll miss it.
Clubhouse, which was launched in March last year in Silicon Valley for the chosen few but now is used by around two million people every week
Other than listening to real-time conversations between individuals, users can also play the in-app trivia games. Apart from podcasts, any conversation in Clubhouse is live and users need to be invited by the chat moderators.
There are numbers of influential people who get involved in the app and their conversations are surely something worth listening to. With the app that is aiming to get bigger as time goes by, we can expect to see lots of new content be it educational or entertainment.
You can download Clubhouse from the App Store.