Five startups had the chance to showcase their ideas and pitch their business offerings to a group of ecosystem partners, venture capitalists, corporate partners, and investors at the CLLA Demo Day.
The five companies, consisting of FinTech and IoT solution providers, belongs in the Cyberview Living Lab Accelerator (CLLA) Programme were subjected to five month of intensive development. These startups, presently working out of Cyberview's collaborative working space CoInnov8, have been given access to a host of resources that they need to further advance their innovation in order to make it market-ready.
The latest cohort showed of various innovations including: a certification solution to prevent counterfeit products, a platform enabling easier mortgage loan applications, a management system for co-working spaces, a fitness device that helps users improve balance and core muscles, and a platform that allows users the convenience of booking parking spots using their smartphones.
"This latest cohort of the CLLA Programme is proof that there is a myriad of ideas out there in the market at the tipping point of commercialisation, which need the right push in the right direction in order to realise their fullest potential. This is essentially the very reason why the CLLA Programme was set up in the first place," said Mohd Najib Ibrahim, Acting Managing Director of Cyberview Sdn Bhd.
The selected startups were provided with resources and facilities valued at RM50,000 for each startup to be pilot and investment ready. These resources and facilities included mentorship in areas such as marketing, legal, and IT as well as leveraging a network of investors, entrepreneurs, and industry leaders. Cyberview is collaborating with Finnext Capital to ensure that participants are equipped with sufficient guidance and resources throughout the duration of the accelerator programme.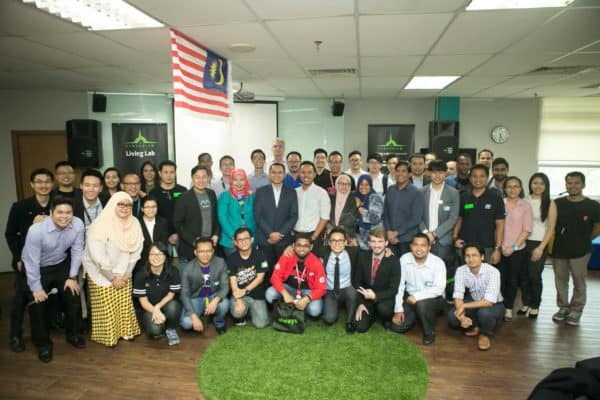 "The unique proposition of the CLLA is that it supports startups with solutions that feed into a smart city's needs. There is always that question of how we can improve Cyberjaya and meet the community's demands, and it is clear from the incredible progress that we are seeing from the participants this time around that the CLLA is an ideal platform for them to grow their ideas into game-changing enterprises while having the objective of making a positive impact on society," said Mahadhir Aziz, Head of Technology Hub Development Division, Cyberview Sdn Bhd.
A few of the startups from the previous cohort of CLLA Programme have made progress in receiving funding and piloting their ideas. Alumni of the programme, PrimeKeeper and TrackerHero have successfully raised a substantial amount of funds for their respective businesses. The current cohort consists of fintech players LuxTag and MHub; and IoT solutions providers Campfyre, TechCare Innovation, and AppCable.
LuxTag has recently raised substantial funding from both the NEM community fund and PlaTCOM Ventures, the national technology commercialisation platform. LuxTag has also started exploring business opportunities with a company in India. IoT solutions provider TechCare Innovation has increased their revenue significantly and has officially expanded its offerings in China; Appcable is preparing to raise funds for its parking mobile application via an equity crowdfunding (ECF) platform; Campfyre has formed a partnership with the co-working space alliance; and MHub has successfully expanded their user base –  connecting with corporations like MRCB and Setia Haruman for potential collaboration through the accelerator programme.