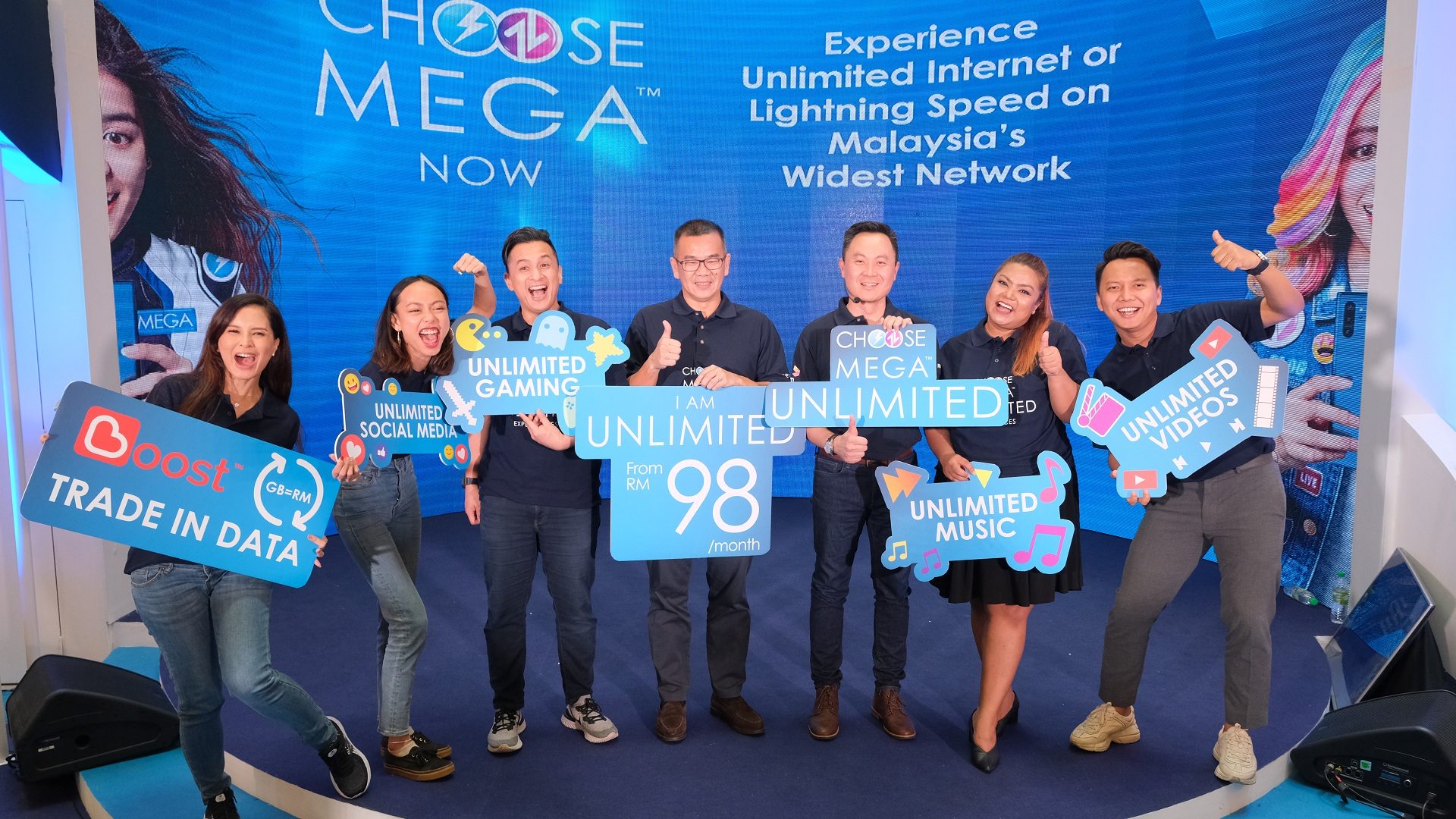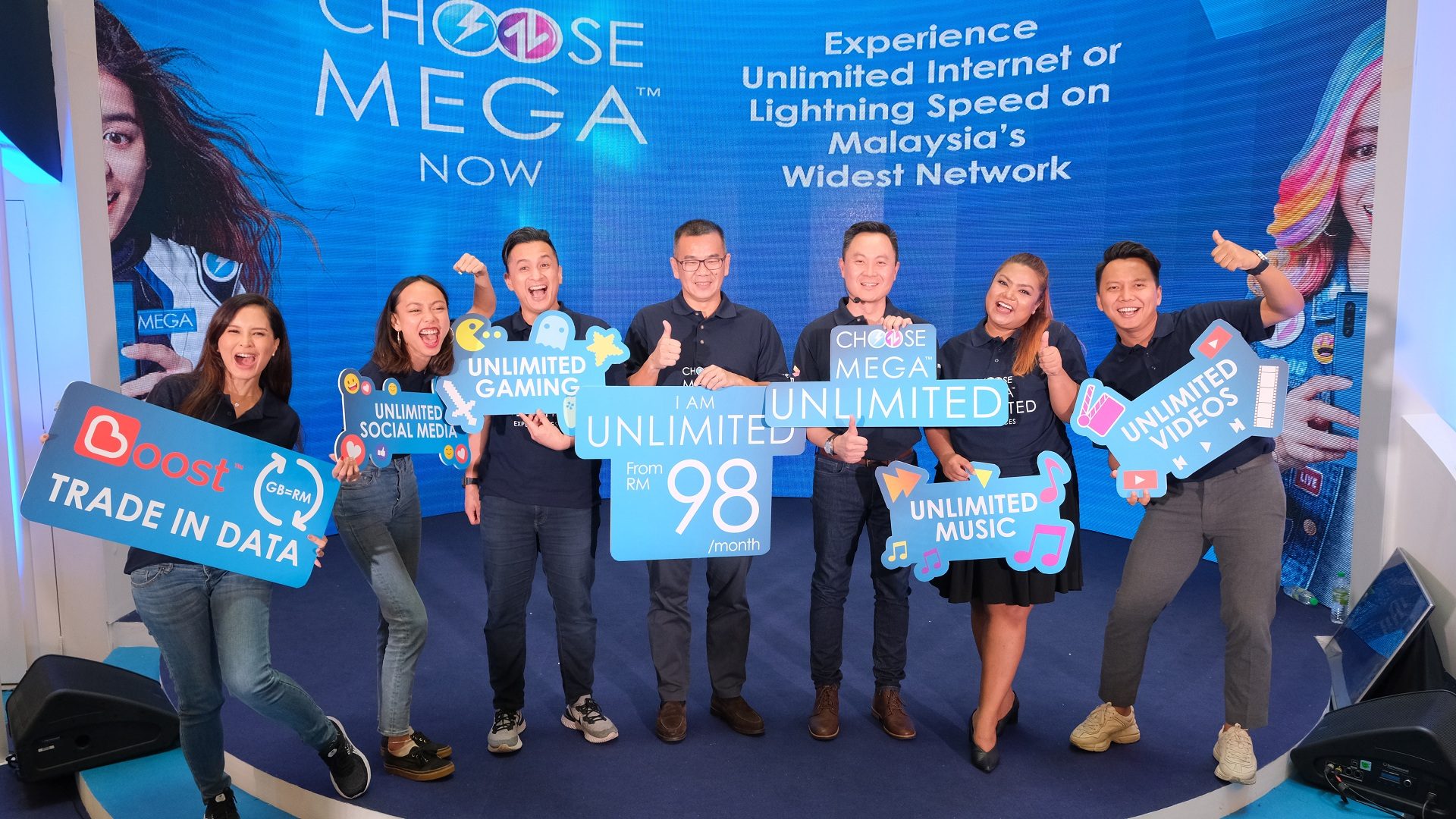 Celcom has unveiled its all-new innovative postpaid plan, aptly called 'MEGA'. It is the first postpaid plan in Malaysia that offers consumers the flexibility to choose their preferred Internet experience based on their usage preference, with either access to Unlimited Mobile Internet quota or Lightning Mobile Internet Speed, on the nation's widest network.
The all-new Celcom MEGA postpaid plan has been innovated with the flexibility and freedom for YOU to choose your desired Internet experience, together with additional innovative features that go beyond just data offerings.
One of MEGA's innovative feature allows you to trade in your unused Internet quota for cashback at the end of each billing cycle, giving more value for your purchase. This is the first of its kind in Malaysia and it allows unutilised Internet quota to be traded in for cashback via the Boost e-wallet, with 10GB equivalent to RM5 cashback.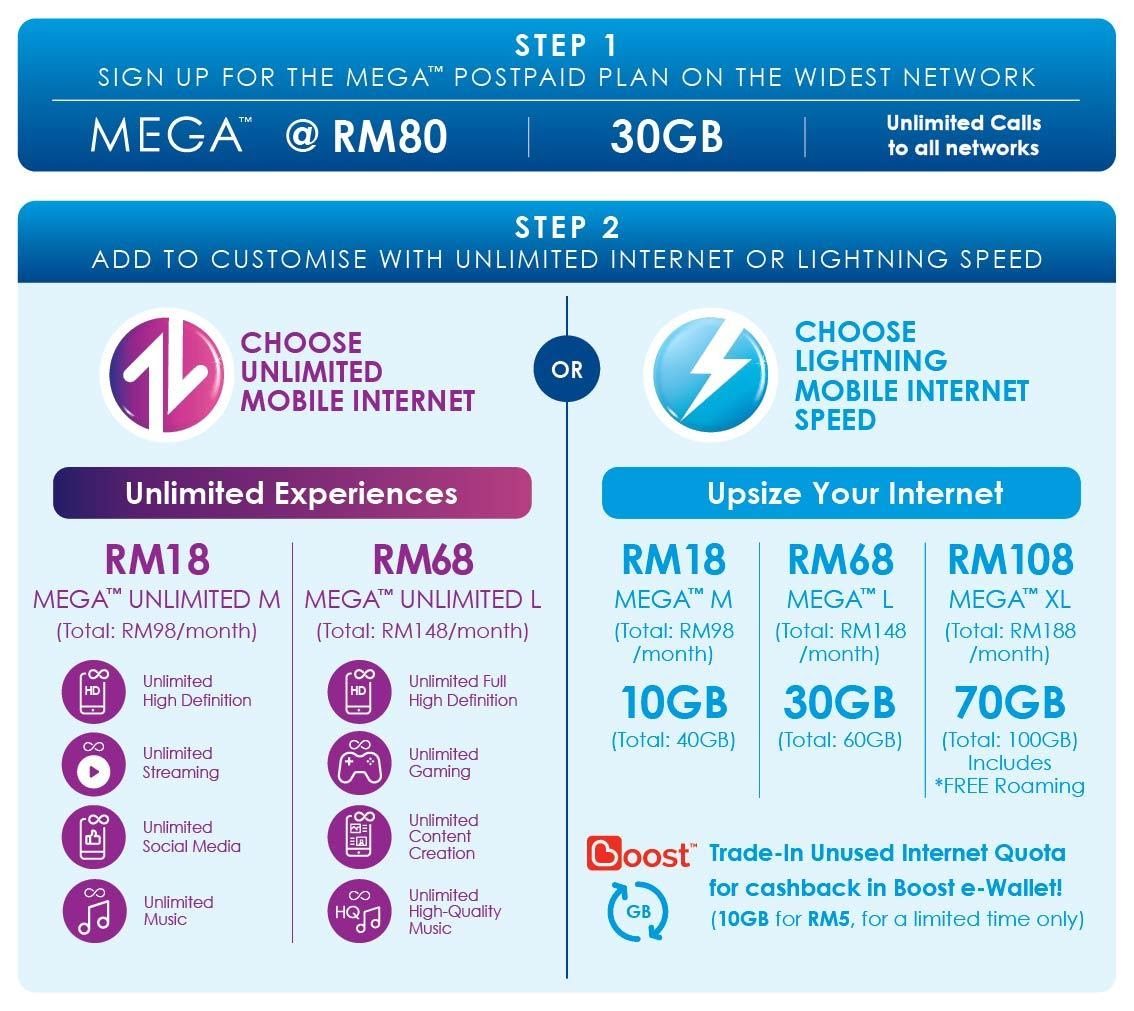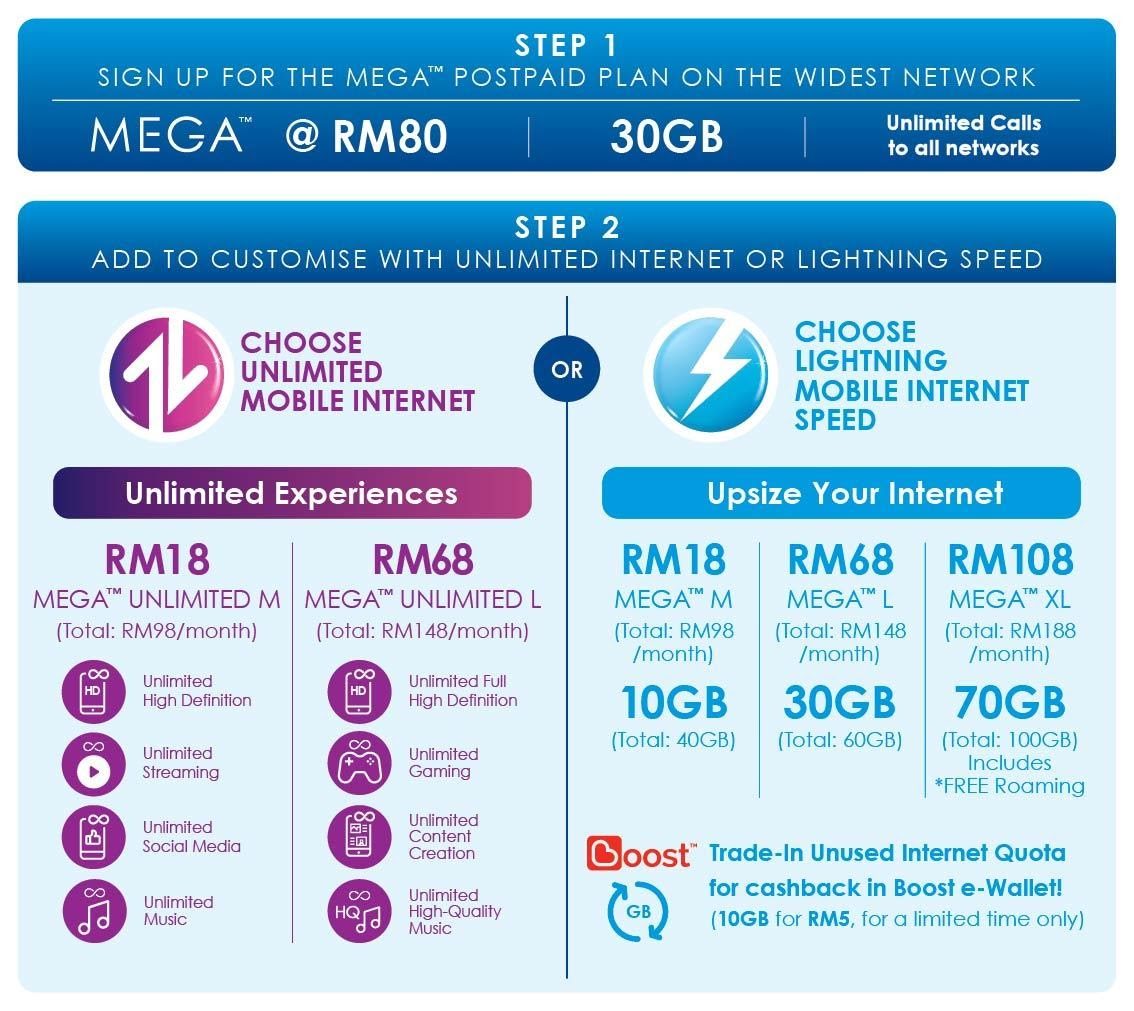 Celcom's MEGA base postpaid plan comes with a 30GB Internet quota for only RM80 per month with unlimited calls to all networks. From there, consumers have the freedom to choose add-ons from the Unlimited Mobile Internet or Lightning Mobile Internet Speed 'ala carte' menu'.
With Unlimited Mobile Internet starting with only an additional RM18 per month, those of you who desire worry-free, consistent and constant internet access with low latency, can enjoy unlimited Internet quota specifically catered for enhanced streaming experiences, such as full access to unlimited full high definition, gaming, content creation and high-quality music streaming.
Also for an additional RM18 per month, you can opt for Lightning Mobile Internet Speed which comes with both high Internet quota and high-speed Internet access. Unused Internet quota from this can be traded-in for cashback via Boost's e-wallet and offers FREE Roaming in 12 countries, on its highest plan at RM188.
You can also opt to share your Internet quota with up to three supplementary lines by adding Family Lines at only RM40 per line (additional 15GB Internet per line). Click HERE for more info on Celcom's latest offering.