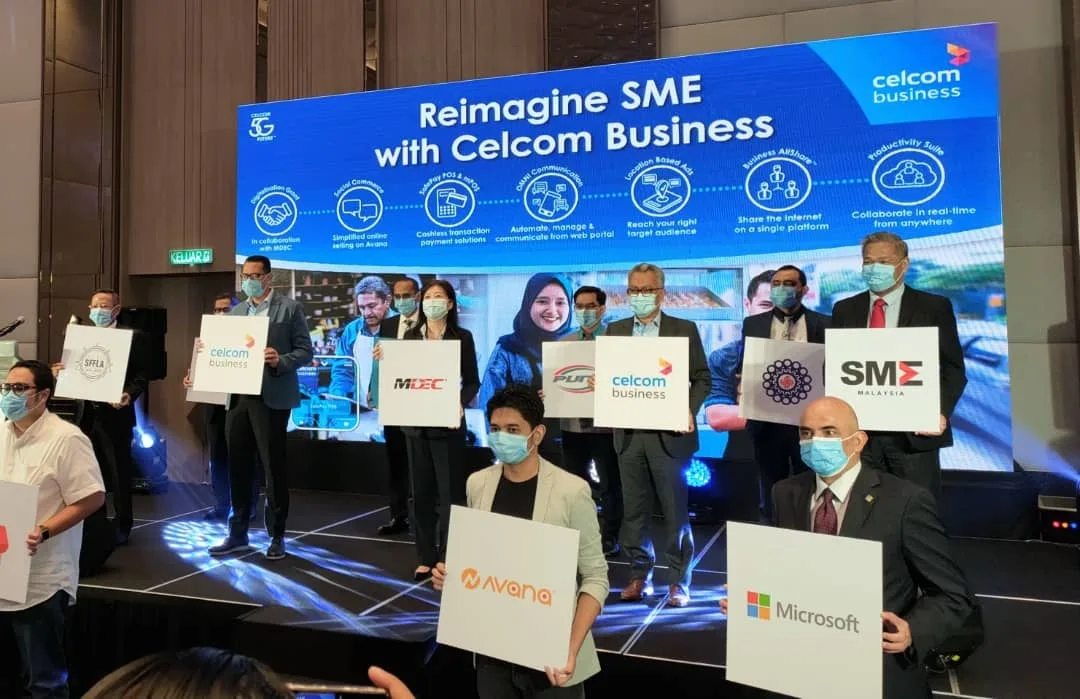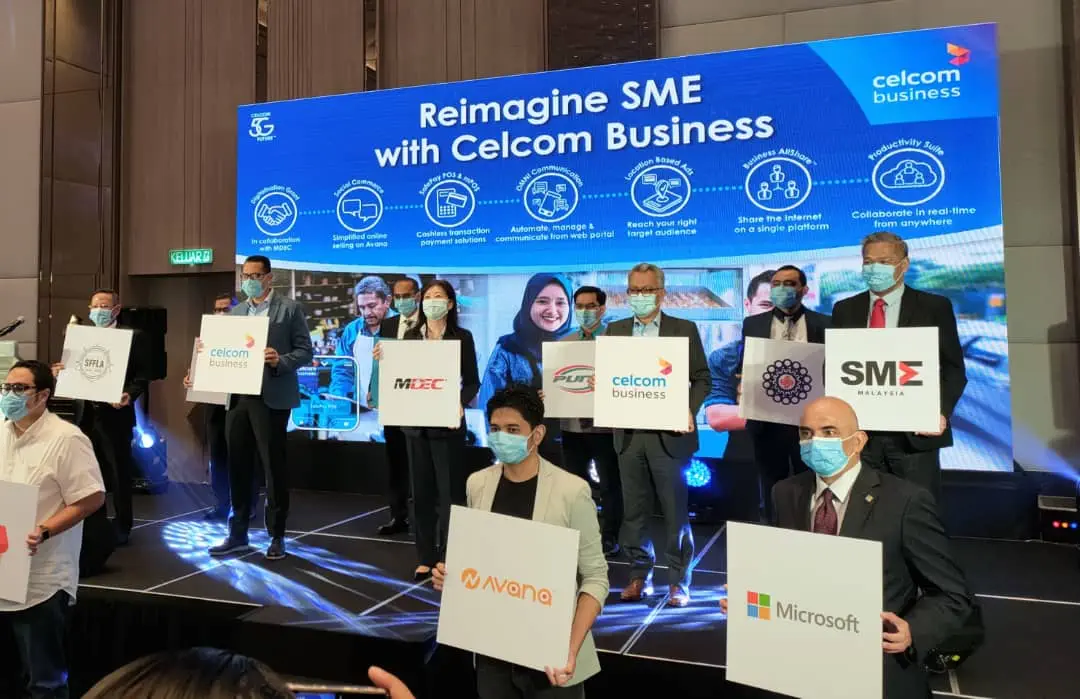 Covid-19, MCO and RMCO has made it difficult for all business to generate income and to stay afloat. Digitalising your business may be your only way for you to continue to do your business.
Collaborating with local and international partners, Celcom Axiata Berhad officially launches the Celcom Business: Reimagine SME For Tomorrow campaign today in Kuala Lumpur which aims to aid Small and Medium Enterprises (SME) in adopting digitalisation, optimising their business operations and ensuring business sustainability.
13 organisation including government agencies, financial institution, entrepreneurial organisations and technology partners are joining forces with Celcom to provide assistance and service to expand the SME's business network. This is an opportunity for SMEs to generate new revenue and grow their business.
"MCO and RMCO has created new challenges for businesses everywhere. This is not just about growth but survivability during this difficult time", said Celcom Axiata Berhad CEO, Idham Nawawi during his speech.
Digitalisation may sound difficult and alien to some business owners but that is what the campaign is all about. It's to simplify how digitalisation work and make it more accessible in order for SMEs to grow. Celcom along with their partners are reaching out to SMEs through this campaign by they bringing awareness to relevant technology through knowledge sharing and skill enhancement programmes, as well as co-development of multiple digital programmes for SMEs.
"This campaign is to ensure that no one is left behind and that we are always trying to find ways to improve our services every year," said Idham.
The partners that are working together with Celcom's Celcom Business: Reimagine SME for Tomorrow campaign consists of Malaysia Digital Economy Corporation (MDEC), Majlis Amanah Rakyat (MARA), SME Corporation, Bank Simpanan Nasional (BSN) and Alliance Bank Berhad. Other organisations that are joining forces include Microsoft, Slurp!, SME Association and The Malay Chamber of Commerce (DPMM).
SMEs participating in Celcom Business: Reimagine SME for Tomorrow campaign will have unique opportunities to be digitally empowered with the innovative one-stop SME digital kit from Celcom and part of the campaign to assist SMEs is Celcom Business Suite which offers digital solutions for SME businesses and help transform their business operations with simplicity, flexibility and affordability.
Prior to the events of Covid-19, digitalisation has always been optional but now with RMCO, SMEs should consider embarking on this digital journey because, even without Covid-19, from a macro standpoint, there are now new competitors in the market and digitalisation should be the next step to expand their businesses.
When asked about the duration of the campaign during a Q&A session, Idham answered that the campaign will end by the end of the year but the digitalisation movement will carry on. As of right now, Celcom will continue to work with as many SMEs as possible to make this campaign a success and create digitalisation awareness.