With so many people getting sick these days, obviously you would want to keep all the bad air out of the house or office as much as possible. We do not realise but most of the time we take the air we breathe for granted. Just because there is no smell and it does not make us cough or sneeze immediately, does not mean it's 100% clean.
Which is why LG has introduced its LG PuriCare™ 360º Air Purifier. We at Liveatpc.com got the opportunity to have this in our office and here is what we think of it.
Installation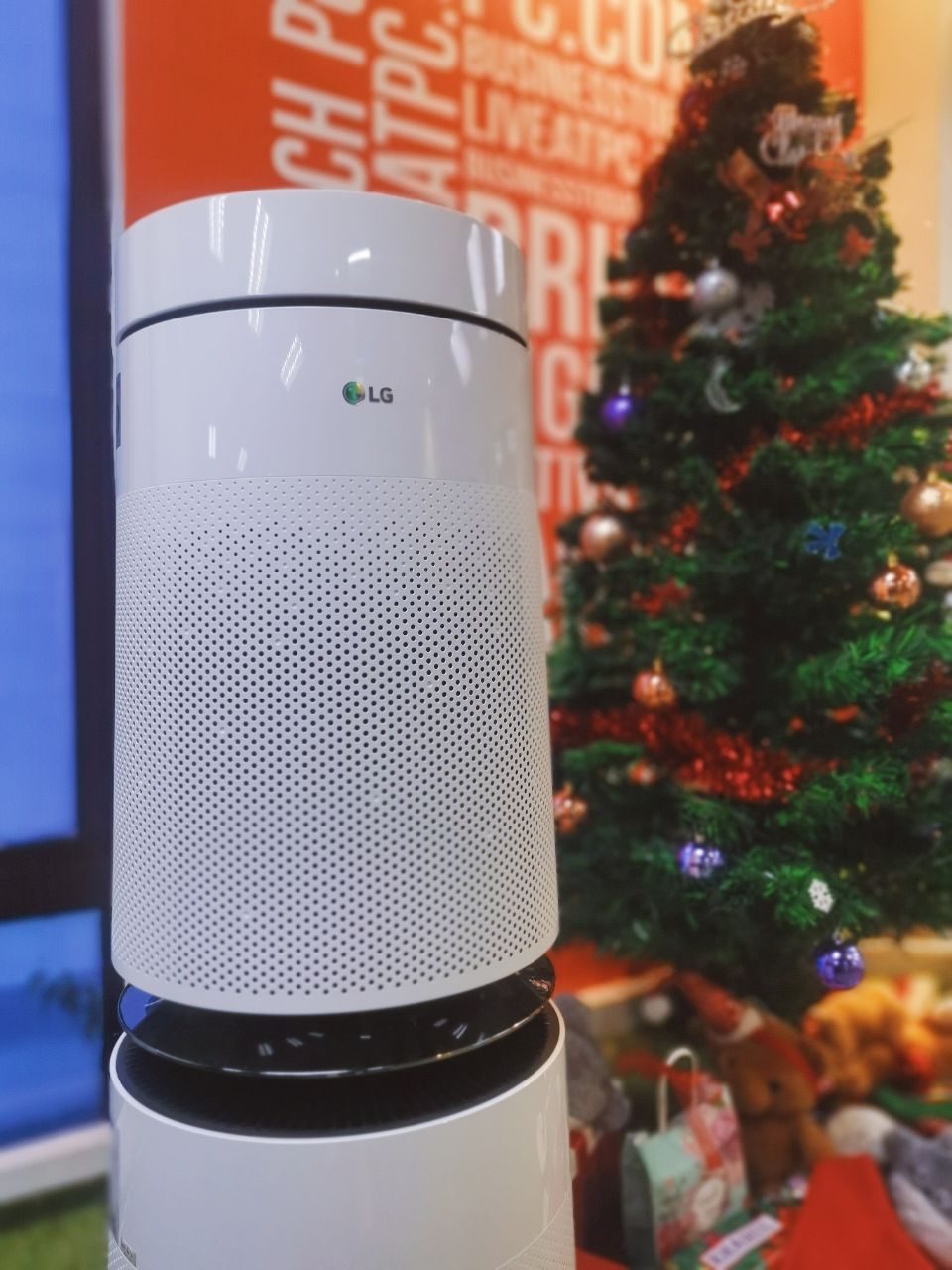 Surprisingly, it's not as heavy as it looks, allowing you to move the purifier around whenever you plan to redecorate. Setting up the LG PuriCare™ 360º is actually easy as well. But even if you are confused by the instruction manuals, do not worry, the LG staff will help you with the setting up, teach you the settings and functions of the Air Purifier so you can get it running in no time.
Design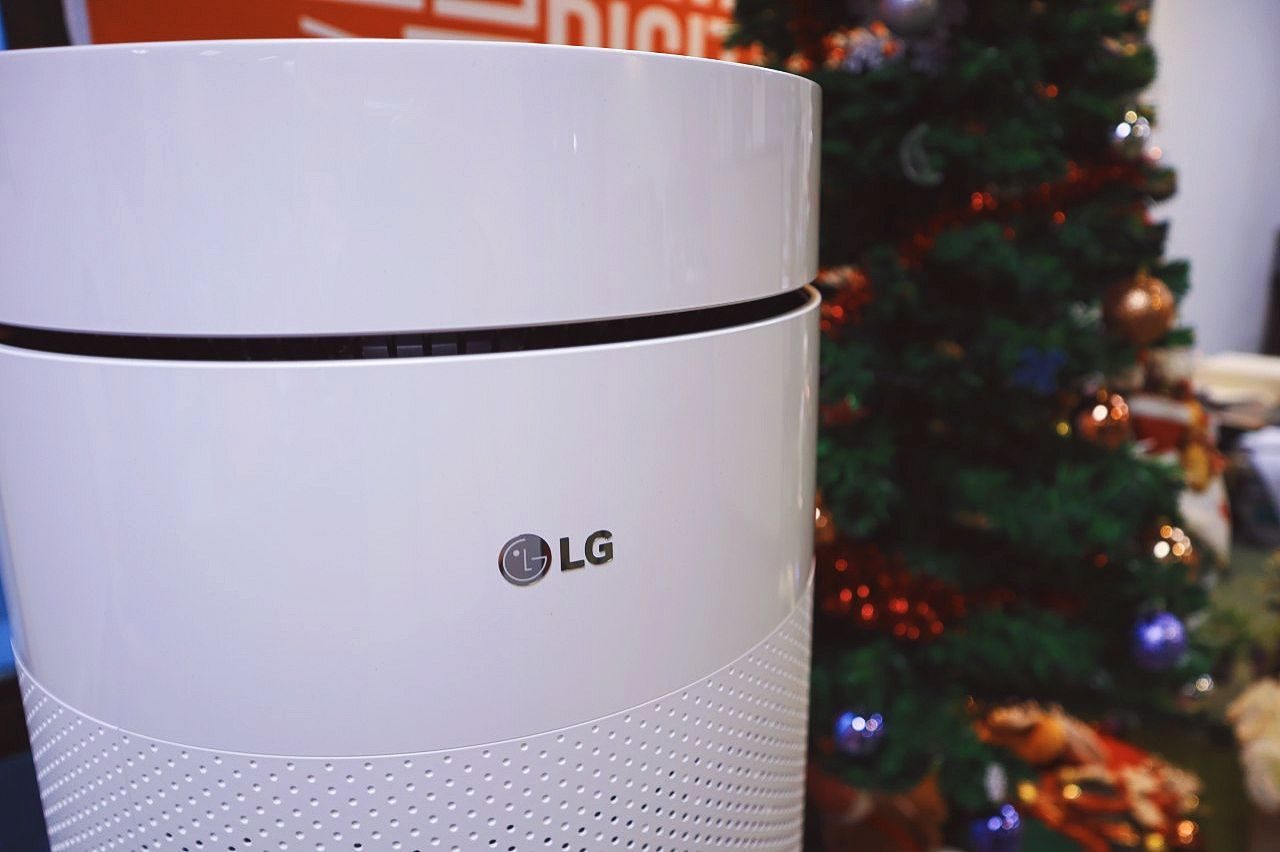 We received the white version of the purifier and if you are into more futuristic designs, this LG PuriCare™ Air Purifier is for you.
The cylinder body with a rotating head can easily pass through as a futuristic decorative item, rather than as an appliance. The height of the air purifier, which has 2 sets of independent filters and a rotating booster fan, is definitely put to good use.
Controls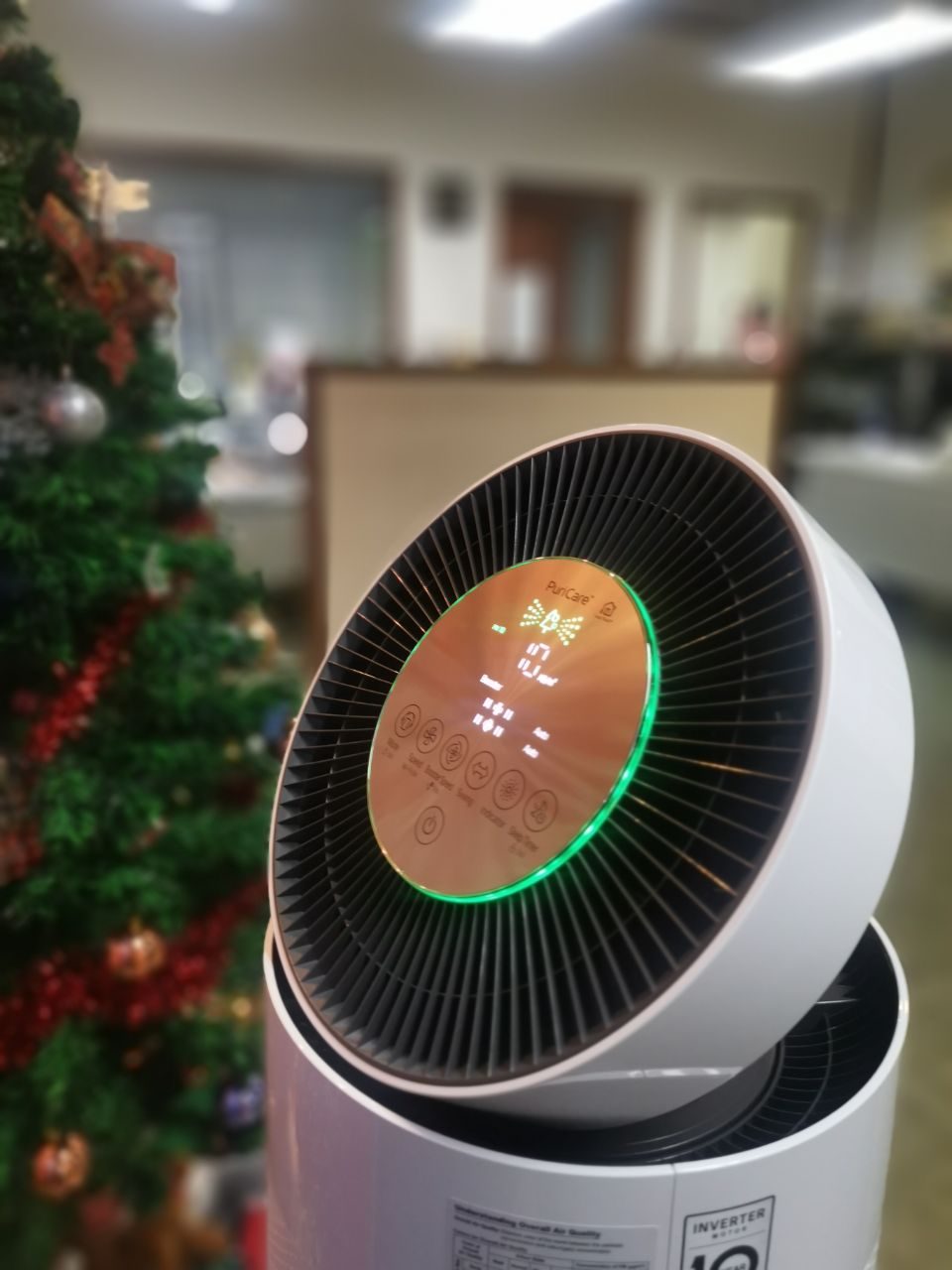 Controls are fairly simple, easy to navigate and straight to the point in my opinion. The touch response is good as there is little to no delay in terms of reaction when pressing a button or choosing a setting.
There are a few settings that you can choose from according to your liking. You can set a number of different modes for the unit to operate on, as well as set options such as speed, swing and timer by using the buttons or the included remote. The best option, however, is to just leave it on Smart Mode like we did.
Function and Cleanliness
Now to answer the big question, how clean is the air and what difference does it make? For those who never cared it may take you a while to notice but if you paid attention before, you will definitely notice the difference.
Personally, for me, the office is not as dusty. As someone who has been living with allergies all his life, I am glad the LG PuriCare™ 360º Air Purifier helped me with my dust allergies.
This is because the LG PuriCare™ 360º has a 6-step Filtration System. Inflow air goes through the 360º filtration system which eliminates Ultra-fine Dust, Allergens and Total Harmful Gas.
So far, the air in our office is clean and we know this via the Air Purifier's Smart Indicator. The intelligent LED indicator system atop the LG PuriCare™ 360° Air Purifier changes from red to orange to yellow to green as the indoor air quality improves, a visual indication of its effective performance.
While we did not get to fully experience this as we have it in our office, for families with babies or toddlers, you will be happy to know that the Baby Care (Double Booster) on the air purifier works to provide clean and fresh air for them as well.
App
Just like other LG smart home devices, you can connect the LG PuriCare™ 360º Air Purifier to your LG ThinQ™ app which is available on Apple AppStore and Google PlayStore. It also has built in Wi-Fi. Once you have connected the device to the app and Wi-Fi, you are able to access it and change the settings. This is very useful for families to check the air quality, especially if they have kids.
Final Thoughts
To conclude, I think the LG PuriCare™ 360º Air Purifier is pretty good and efficient. Well designed, controls are simple, has easy access through the app and Wi-Fi and it definitely gets the job done. The air you breathe will definitely feel a lot cleaner and healthier. I definitely would consider buying this for my home.