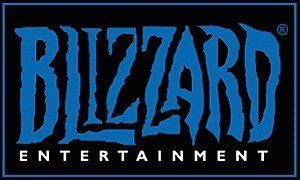 Blizzard Entertainment and Facebook are working together to provide gamers around the world with new ways to connect and share their gaming experiences, while bringing more high-demand entertainment content to Facebook's global platform.
The companies announced yesterday that a major step in their ongoing collaboration will begin later this month with the integration of Facebook Login in Blizzard's PC games. This will enable players to sign up for and log in to games such as World of Warcraft®, Heroes of the Storm®, Hearthstone®, Diablo® III, StarCraft® II, and Blizzard's most recent blockbuster release, Overwatch®, using their Facebook accounts.
"Blizzard games are best when played with friends, so it's important to us to provide our players with features and services that make it easy and fun to share their experiences with each other," said Gio Hunt, executive vice president of corporate operations at Blizzard Entertainment. "We're working closely with Facebook on this integration for Overwatch, as well as our other games, and we look forward to sharing further details on our plans as development progresses."
As part of the collaboration between the two companies, Blizzard recently hosted multiple livestreams via Facebook. The first series of streams centered on Heroes of the Dorm™, Blizzard's collegiate tournament featuring its popular team-brawler Heroes of the Storm. Last week, Blizzard hosted a livestreamed launch event for Overwatch on Facebook.
Facebook helped Blizzard present the game to a broad set of gaming and entertainment audiences within Facebook's and Instagram's global audiences of 1.65 billion and 400 million people respectively. On Facebook, more than 650 million people play games connected to Facebook every month across web, mobile, and console.