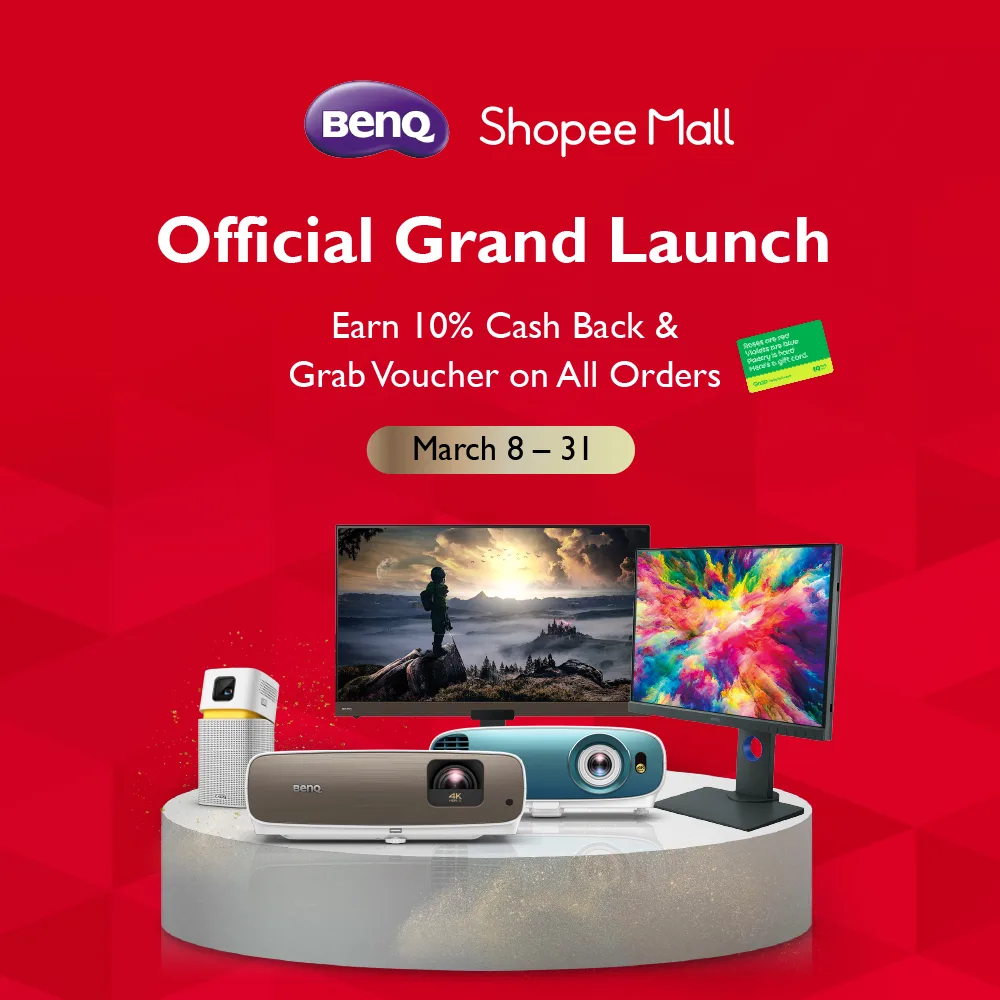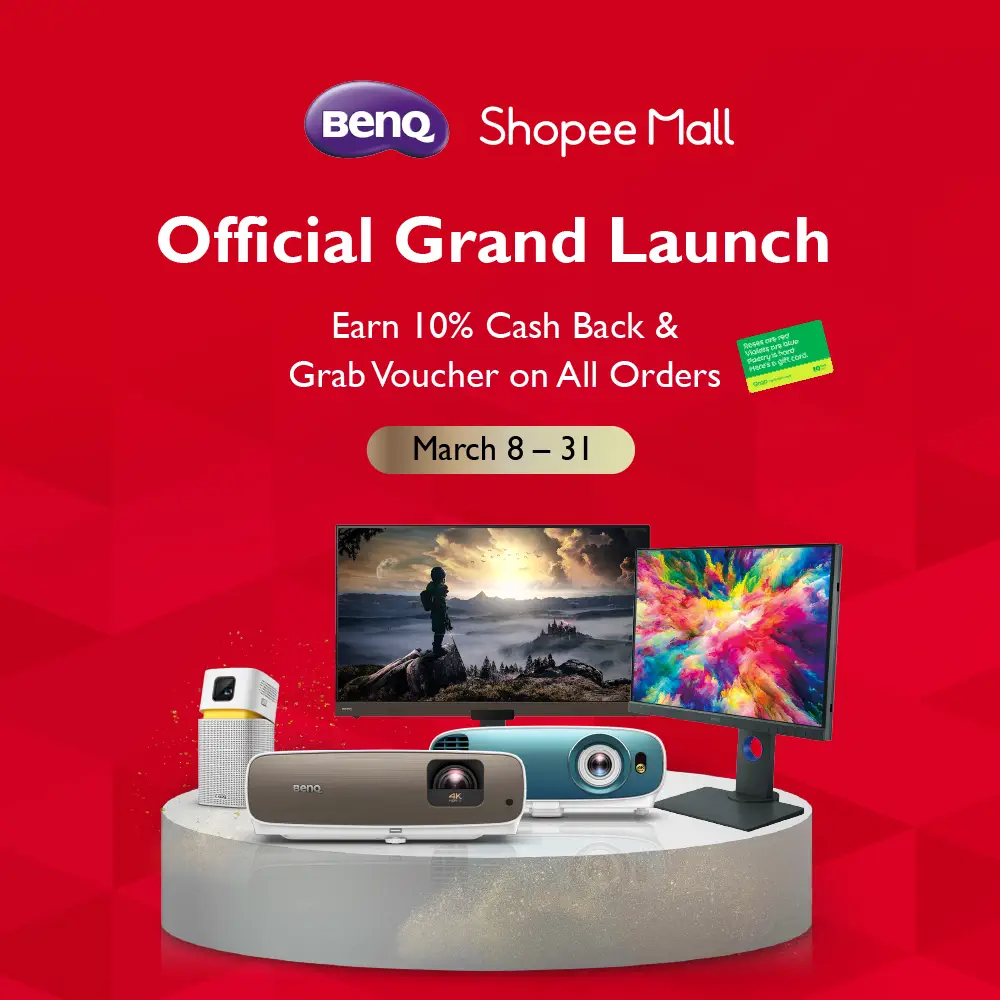 BenQ today launches an official brand store in Shopee Mall. BenQ announces to enter Shopee Mall and guarantee 100% authentic products. This online brand store will act as the one-stop destination for customers to access BenQ's products and will provide multiple shipping options to shoppers for more convenience.
 To celebrate the grand opening, BenQ x Shopee announces to offer storewide deals on a range of monitors, projectors and LED lights from 8th to 31st March. Customers will directly receive a shopping voucher after becoming a follower of the brand store. The voucher can be used to purchase all items. In addition, customers will earn 10% Shopee coin cash back on every order; for every successful and delivered order, an extra Grab food voucher valued at RM10 will be given for free!
Grand Launch Celebration Period: 8th – 31st March

Promotion 1: Follow store to receive shopping vouchers
Promotion 2: 10% Shopee Coin Cash Back on all orders
Promotion 3: Receive a Grab Food Voucher after leaving a product review
Grand Opening 8th – 31st March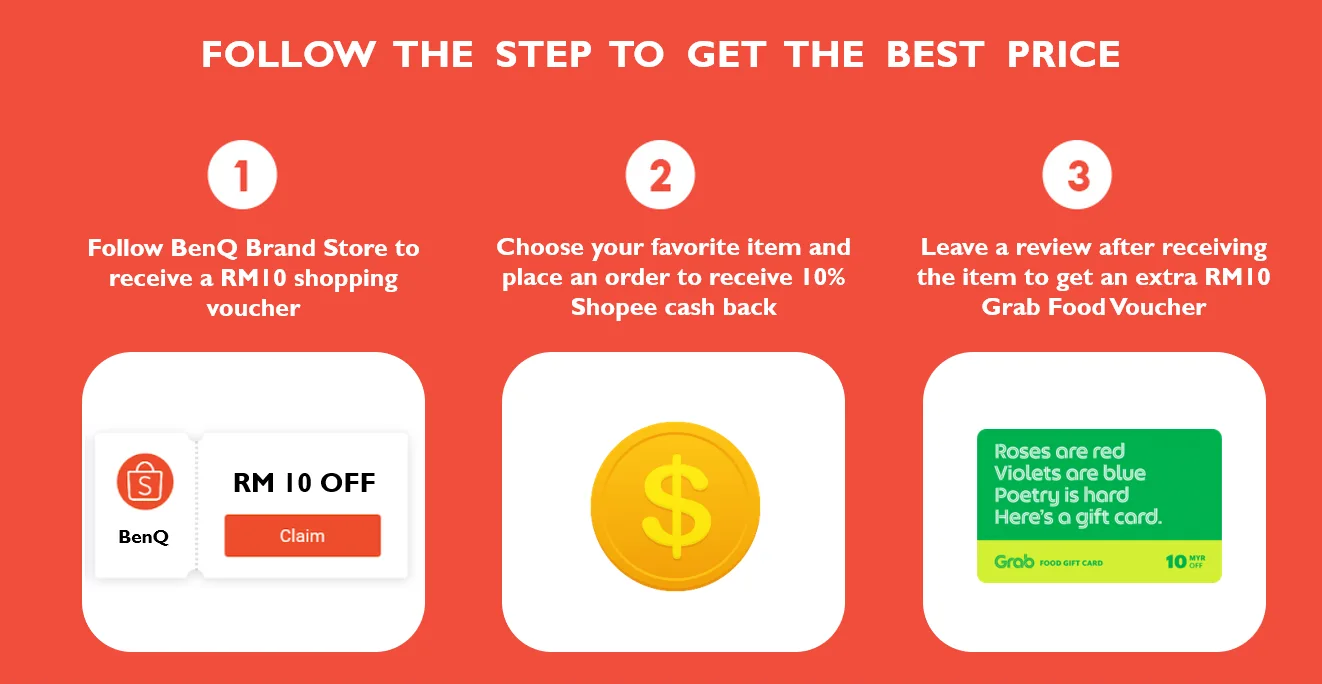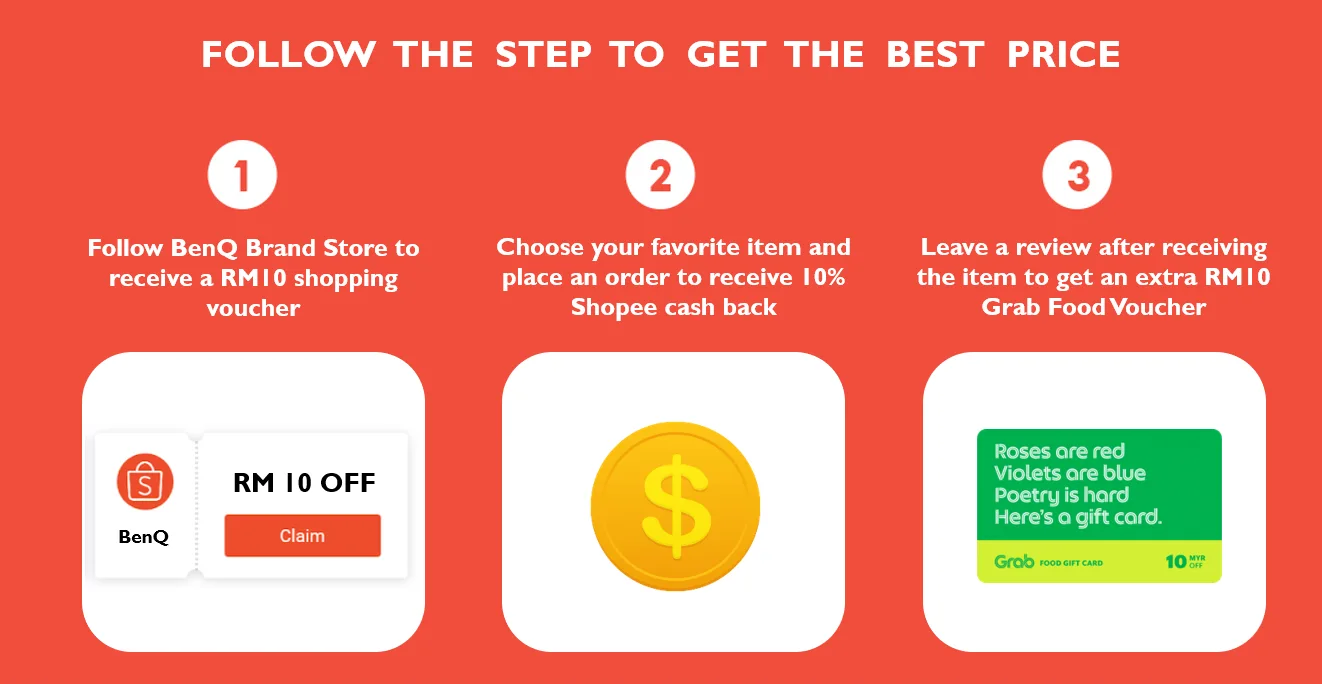 Terms and Conditions
1. This program is only applicable to customers who purchased from BenQ Shopee Brand Store in Malaysia.
2. This program is applicable to all BenQ products incl. monitors and projectors. Gaming Gears and ScreenBar.
3. This event will end at 23:59 on 3.31.2021.
4. BenQ will not be responsible for any issue with the Grab food voucher.
5. BenQ reserves the right to offer the other prizes of equal value if the Grab Food voucher is not available in the market. 
6. BenQ reserves the right to change the contents of this event at any time without prior notice.
7. BenQ will not be responsible for any result caused by incorrect or inaccurate information submitted by you.
8. All participants agree with the listed terms and conditions. BenQ reserve the right to cancel the qualification for any violation.
9. This event is hosted by BenQ Malaysia. It may be necessary for us to transfer your personal information to our headquarters or regional offices outside of Malaysia. Whenever we do so, we ensure protection in compliance with the applicable laws will be implemented. Please check our privacy policy to learn how we handle the information you provide with us.
For the link to the Shopee account, kindly click on this link