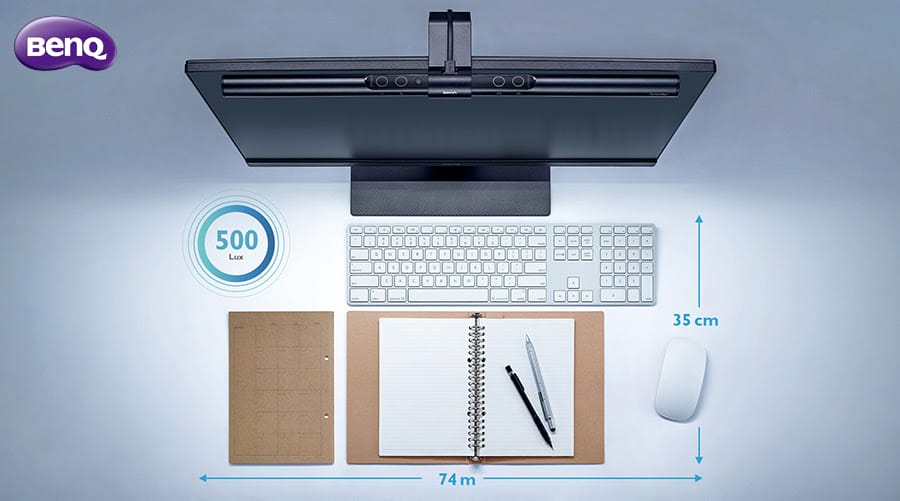 BenQ today launched the GW2780T Eye-care Monitor and Monitor Light ScreenBar, a powerful combination to safeguard eye health for any work and study environment.
The GW2780T features the latest eye-care technologies and height adjustment stand; complemented by the ScreenBar, an intelligent clip-on monitor light with advanced sensors and dimmable features designed for consumers' viewing comfort.
Due to Covid-19, Malaysia continue to spend a disproportionate amount of time at their home office, creating a need for intelligent digital products that maintain and protect eye health in our screen-centric world.
"The launch of BenQ's GW2780T Eye-care Monitor and Monitor Light ScreenBar in Malaysia is paving the way for new concepts of home productivity and entertainment setups while safeguarding consumers' eye health.
The monitor-ScreenBar duo boasts intelligent features and intuitive designs to optimize the productivity corner, a commitment that BenQ continues to uphold for office workers and students who are experiencing higher screen time after the pandemic," said Jeffrey Liang, President of BenQ Asia Pacific.

GW2780T – Eye-care monitor designed for remote working and learning
The GW2780T Eye-care Monitor offers the user many vision health-focused features, including BenQ's exclusive Brightness Intelligence Technology (B.I.).
The GW2780T Eye-care Monitor uses B.I. to automatically adjust the screen light to suit the user's surrounding environment, adapting brightness and enhancing dark areas on the display without overexposing bright regions.
Engineered for safe and optimal screen time, both the GW2480T and GW2780T Eye-care Monitors offer pairing options with laptop, tablet, and even smart phone, allowing the user to enjoy the comfort of big screen projection, with the help of Flicker-Free Technology and Low Blue Light Technology.
The GW2780T is a valuable addition to any home office or study room as its height adjustment stand allows for optimal customisation in terms of the display height, tilt, pivot, and swivel—all of which ensure that anyone in the family can comfortably maintain a proper viewing distance and correct sitting posture.
ScreenBar – An Amazon US bestseller now available in Malaysia
An original invention by BenQ, the ScreenBar is a cutting-edge e-reading monitor light that features exclusive auto-dimming feature, asymmetrical optical design, and a patented clip, removing the need for a lamp base and additional table space.
What makes the Monitor Light ScreenBar top off the line is its 14 adjustable brightness levels and 8 colour temperature levels (from 2.7K to 6.5K), maximising the user's efficiency and comfort.
Thanks to built-in ambient light sensors, the auto-dimming feature detects the surrounding brightness and illuminates the workstation with the proper brightness and colour temperature.
The USB-powered ScreenBar also features an asymmetrical optical design that only illuminates the desk and does not shine on the screen, avoiding reflective glare.
BenQ's Monitor Light ScreenBar can be paired with a wide range of monitors, offering the user unmatched product versatility and optimal viewing experience regardless of their environment.
The GW2780T Eye-Care Monitor RM899 and Monitor Light ScreenBar RM599 at BenQ Store on Lazada.