ASUS Republic of Gamers (ROG) today announced a new series of Electro Punk special-edition gaming devices decked out in a bold black-and-pink color combination. ROG has a long history of weaving Aura Sync into their huge ecosystem of devices, and this time around their expanding their colour palette to include a new cyberpunk-inspired shade.
Punk-rocking pink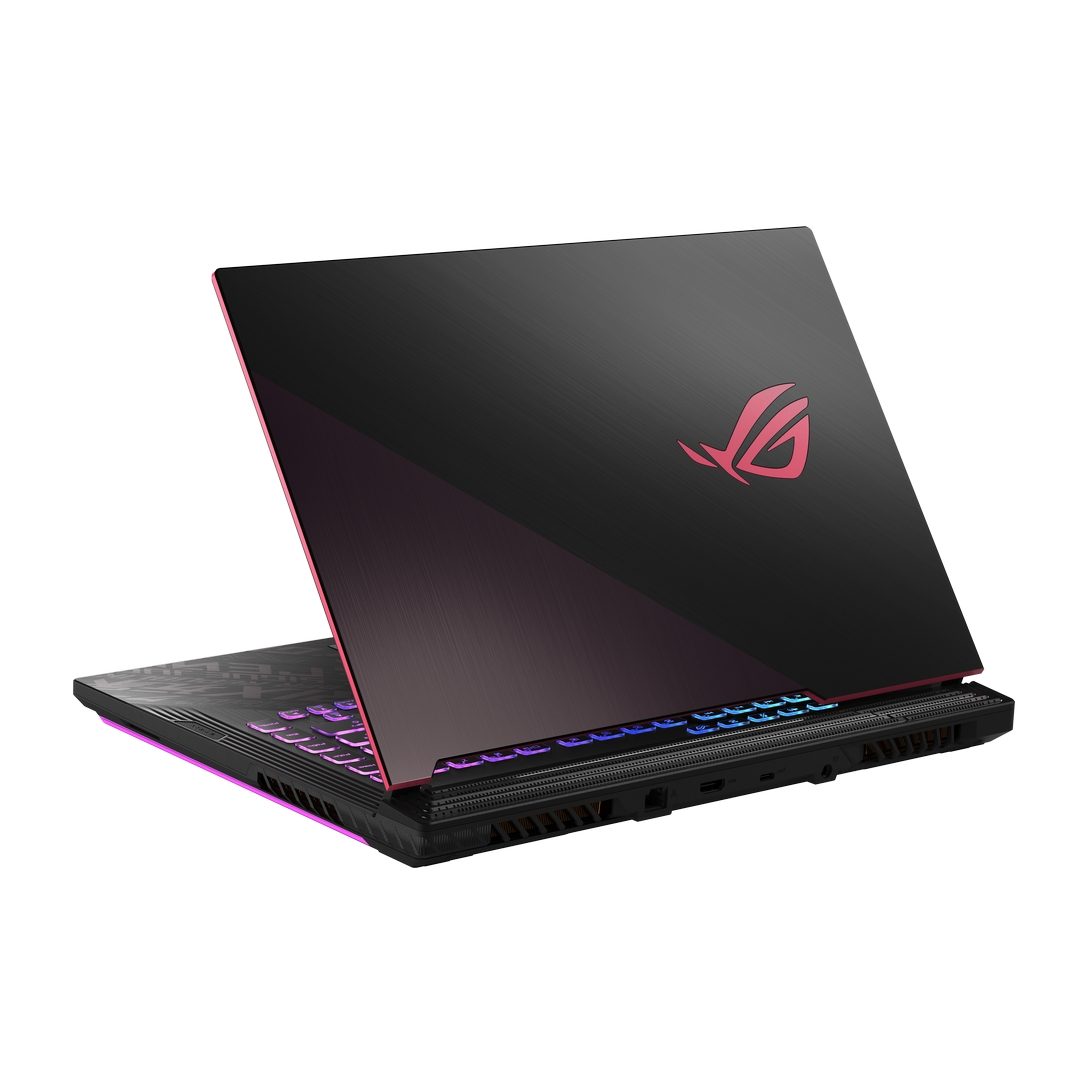 ROG designers agreed early on to focus their next lineup of devices and peripherals on cyberpunk-inspired pinks. After scrutinizing approximately 10 shades of robust roses and crisp corals in different lightings and environments, ROG designers settled on a high-energy hue with the hex color code #F7266B. And boy, does it look good.
To make the coloured highlights pop out, they picked a classic black as their backdrop. This isn't just for aesthetic purposes as dark materials hold up well over time. So considering gaming is quite intensive, and products are used often, having black to support it will help keep ROG products looking crisp and clean, while adding the perfect contrast to brighter accents and RGB lighting.
That being said, they've got a full set of matching ROG devices in their new Electro Punk colour combination, so let's get straight into it:
ROG Strix G15 Electro Punk Gaming Laptop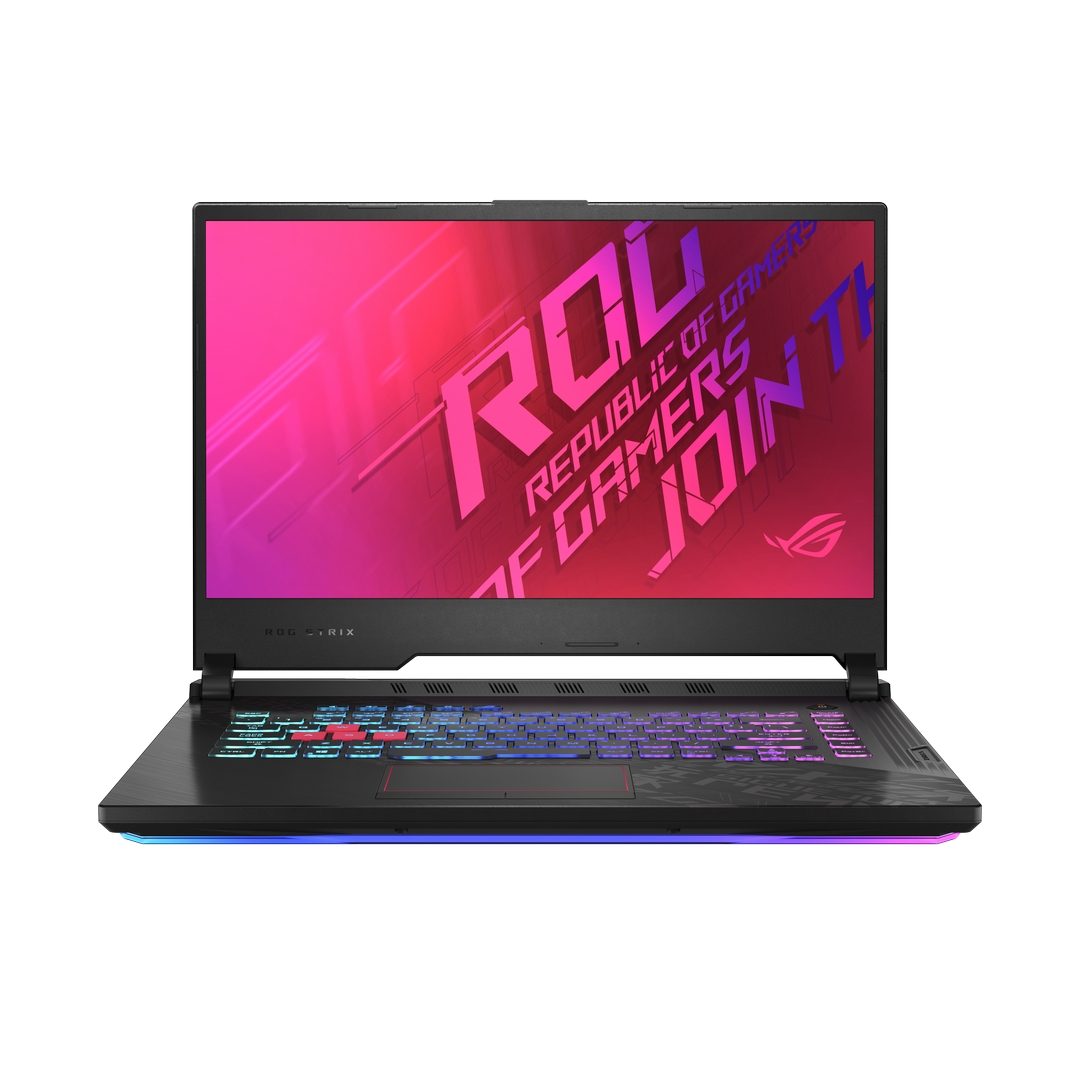 The 15-inch ROG Stris G15 focus on gaming fundamentals while also bringing the Electro Punk colour to put a coral crown on a streamlined gaming machine. A sleek stripe around the chassis mirrors the outlined edge of the touchpad, while cybertext patterning adorns the deck. There's also a bright pink touch to highlight the WASD keys as well as the pink ROG logo across the lid.
On the inside, you can get up to the latest 10th Gen Intel Core i7 CPU which has 8 cores and 16 threads to get you through the day, be it work or play. There's also and liquid metal thermal compound painted across the entire ROG 2020 lineup of laptops featuring 10th Gen Intel CPUs. Oh, and these processors perform better with less noise, making for a high performing, quiet machine.
For the graphics, the Strix G is configurable up to an NVIDIA GeForce RTX 2070 SUPER GPU. That combine with the 240Hz gaming display makes for some silky smooth graphics. To add to that, the panel's 3ms grey-to-grey response time makes fast-paced movements crisp.
There's also the ultra-fast WiFi 6 networking for lower latency and less lag on compatible networks, up to two NVMe PCIe 3.0 SSDs in RAID 0 for super fast load times, and a third upgradable SSD slot.
ROG Strix Go 2.4 Electro Punk Headset
ROG Strix Go 2.4 Electro Punk is a USB-C 2.4 GHz wireless headset, enabling ultra-stable cordless connections for multi-platform on-the-go gaming, lag-free audio on PC, PlayStation, Xbox, smart devices, or Nintendo Switch in handheld mode.
The lightweight Strix Go 2.4 charges fast, has a long-lasting battery and comes with a USB-C to USB 2.0 adapter plus a 3.5 mm connector, making it easy to connect to different devices. Piping hot-pink details in and around the headband, ear pads, and ROG logo give it a special touch.
It features signal-diversion technology for a wide soundstage, and full, immersive game audio. A detachable boom mic powered by AI-powered noise-cancellation provides clearer sound for chatting and gaming, while built-in buttons allow fast access to volume and mic controls.
ROG Strix Scope TKL Electro Punk Gaming Keyboard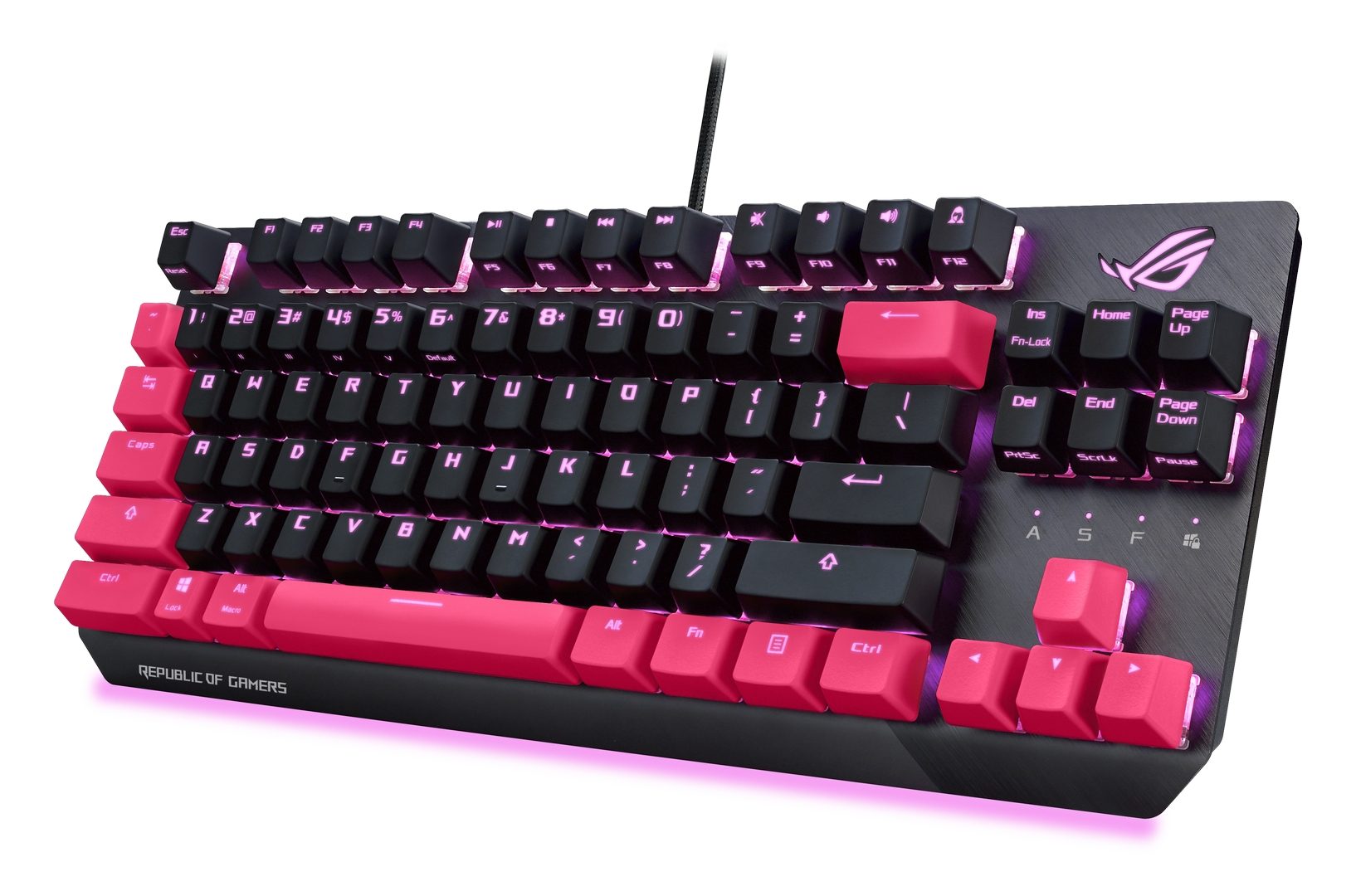 The ROG Strix Scope TKL Electro Punk keyboard is adorned in eye-catching key accents. Aura Sync lighting shines under every key, through the ROG logo and casts an RGB underglow from below.
This mechanical keyboard was created for fast-paced multiplayer gaming, forgoing a full number pad to make more desk space for rapid mouse movements. It also features an enlarged left CTRL key to make it easier to find when you're fully immersed in a FPS. Decked out with Cherry MX switches and a durable aluminum-topped construction and compact size, the Strix Scope keyboard is easy to fit into backpacks.
ROG Strix Impact II Electro Punk Gaming Mouse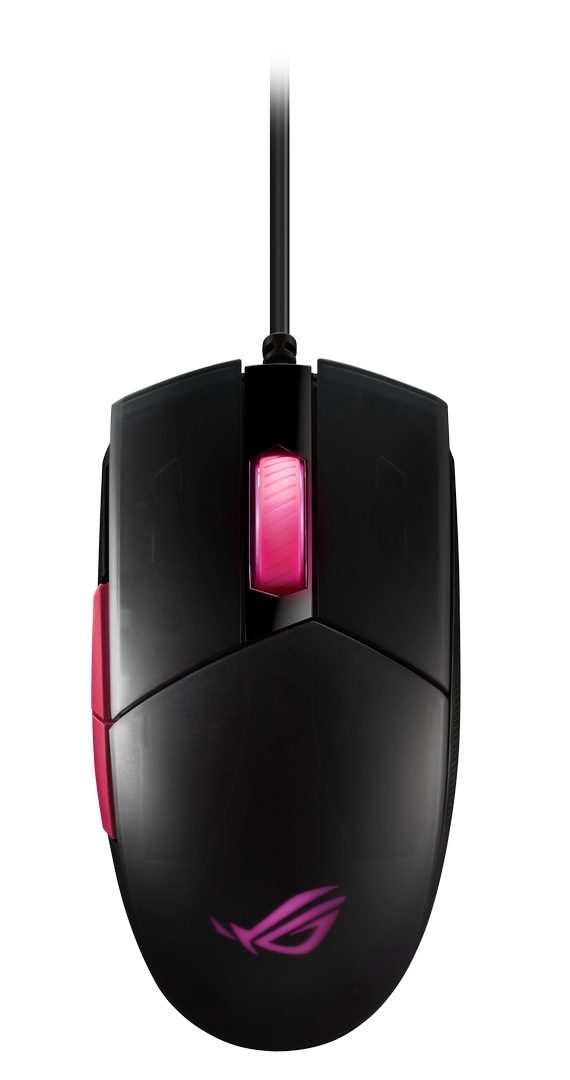 Programmable buttons above the thumb-rest pop against the all black body of the new ROG Strix Impact II Electro Punk gaming mouse. With Aura Sync-enabled RGB lighting in the logo, scroll wheel, and front, safe to say it's eye-catching mouse.
Its lightweight, 79g frame features a pivoted button mechanism for precision speed and a tactile feel. Even the mouse's soft-rubber coated cord minimizes snags and drag. You will also be able to personalise the Impact II's performance as there's a 6,200 dpi optical sensor which ensures accuracy and responsiveness, while an on-the-fly DPI button can switch between four sensitivity profiles.
There are also five programmable buttons which can be customized to suit any play-style.
ROG Sheath Electro Punk Gaming Mouse Pad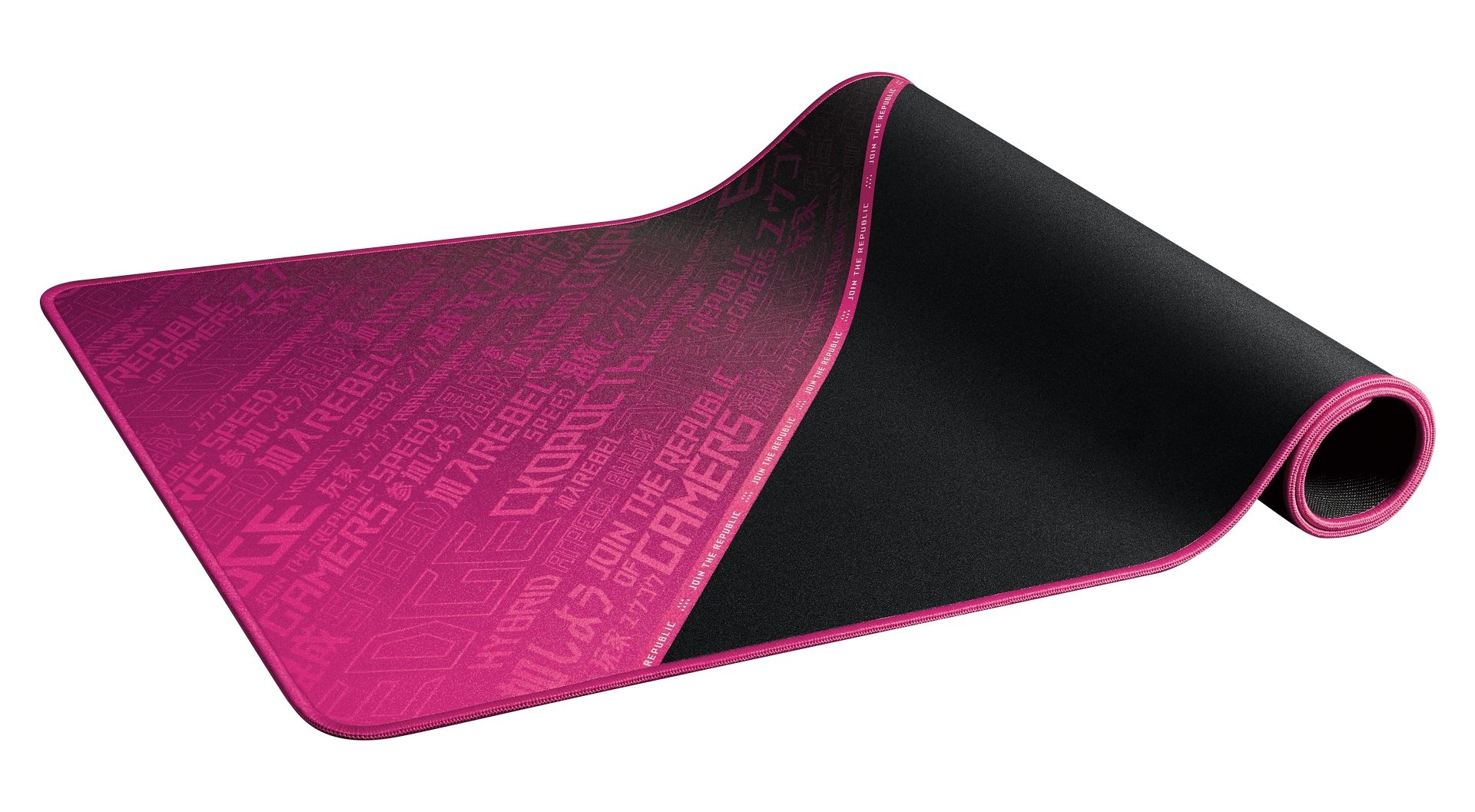 Every Electro Punk edition Strix G15 laptop comes with a special ROG Sheath desk mat that dials up pinpoint precision for gaming mice. It comes in at a whopping 35 inches across and 17 inches deep, and provides comfort and cushion for ROG peripherals. Plus, it looks pretty f***in' cool.