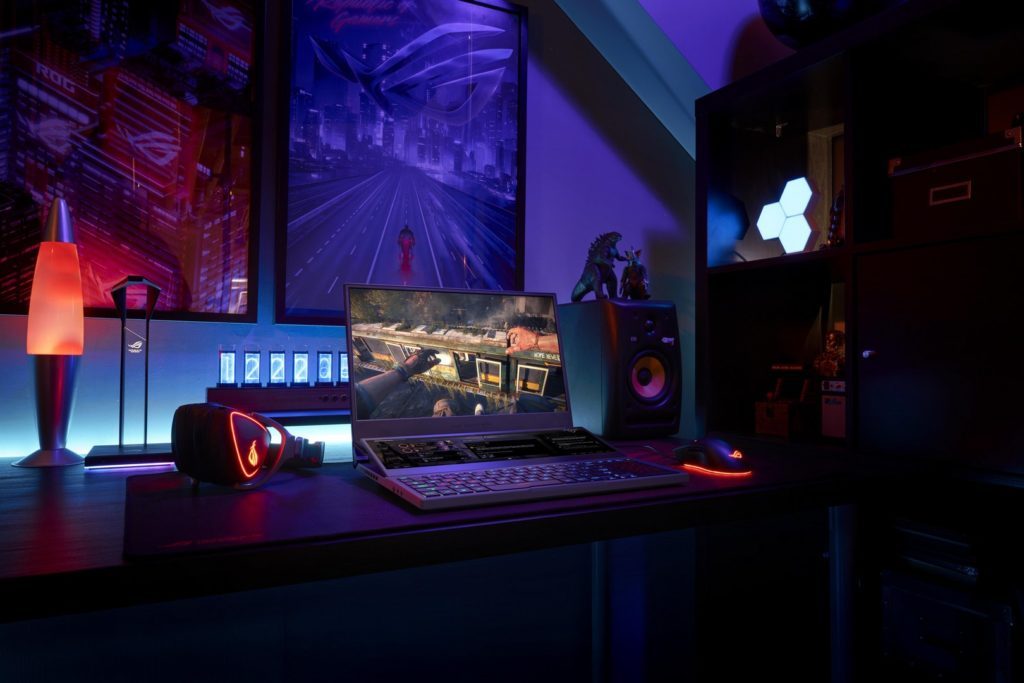 ASUS Republic of Gamers (ROG) today announced the all-new groundbreaking laptop, the Zephyrus Duo 15.
It's a laptop with a dual-display setup in an ultraslim form factor, that will undoubtedly bring upon a unique experience to premium gaming.
Effective use of a second display
With dual monitors, users are enabled to work more effectively. The second screen, the ScreenPad Plus, tilts up at a 13-degree angle for comfortable viewing and usage.
ASUS has done wonders with the hinge, preventing potential damange by ensuring it doesn't make contact with the main display. It has curved sliders that slightly delays ScreenPad Plus after opening the lid.
With ScreenPad Plus, users can now easily navigate between entertainment and their social channels. For example, while users use the main display to enjoy their game, they can view emails or social media on the second screen whenever possible.
ROG is in collaboration with Overwolf to enable players to download apps for their favourite multiplayer games. For example, players of League of Legends, Fortnite and CS: GO will be able to view real-time stats, build recommendations, and more, to amplify the usage of ScreenPad Plus.
So 'cool'
The ScreenPad Plus also acts as a crucial component for the laptop's cooling system. As the lid opens, it has a large air intake for deep airflow, providing ample thermal headroom.
On top of that, the laptop's CPU and n-Blade fans use an exotic liquid metal compound to provide a cooling system that lowers temperatures, reduce noise, and increase performance. There are operating modes to choose from that can adapt to any task, boosting overall performance.
Choose between picture quality or speed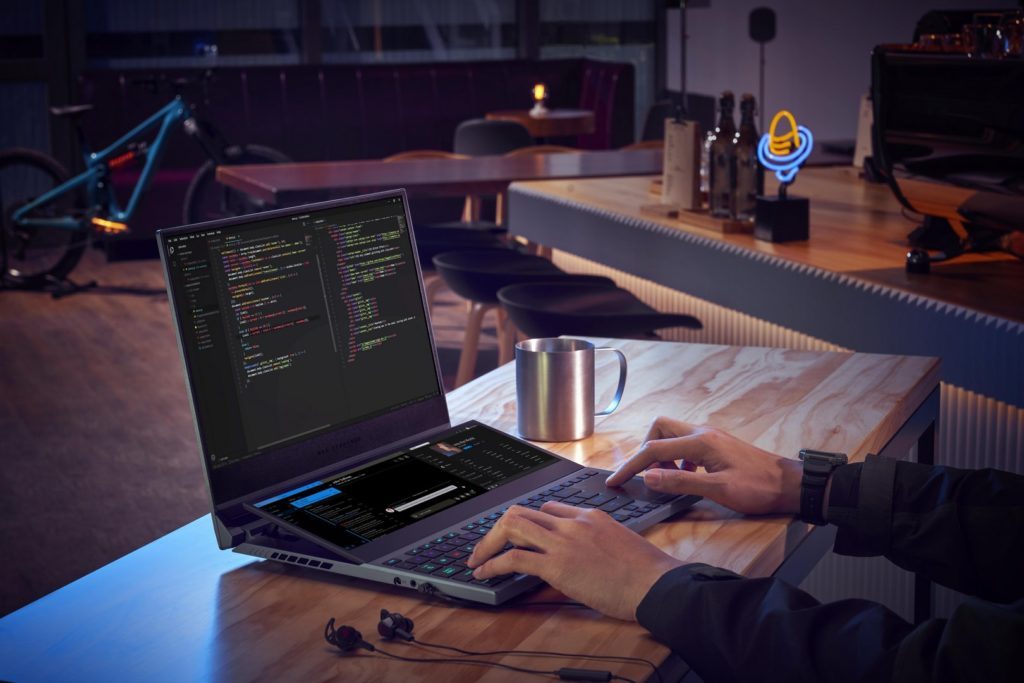 As for the main display, it is the second largest display ever placed in a production gaming laptop, at 14.1 inches. The screen sports a 3840 x 1100 resolution and provides a 60 Hz refresh rate.
There's also an option for an ultrafast 300 Hz / 3 ms gaming display that can provide a serious competitive edge in the eSports scene. Alternatively, users can also choose a 4K UHD display with 100% Adobe RGB, providing wide gamut and accurate colours for gamers and creators alike.
Extreme speed coupled with heightened productivity
The laptop uses a 10th Gen Intel Core i9 CPU, capable of hitting speeds as high as 5.3GHz on a single core. It also has up to 48GB combined onboard and SO-DIMM memory and 2 SSDs for a lightning-fast system experience, and supports Thunderbolt 3 connections, too.
It also has the new NVIDIA GeForce RTX 2080 SUPER GPU, which can peak clock speeds as high as 1330 Mhz in Turbo Mode thanks to the advanced cooling system and ROG Boost.
While there is no announcement yet regarding price and availability, ASUS ROG will update that information. Until then, best start saving!