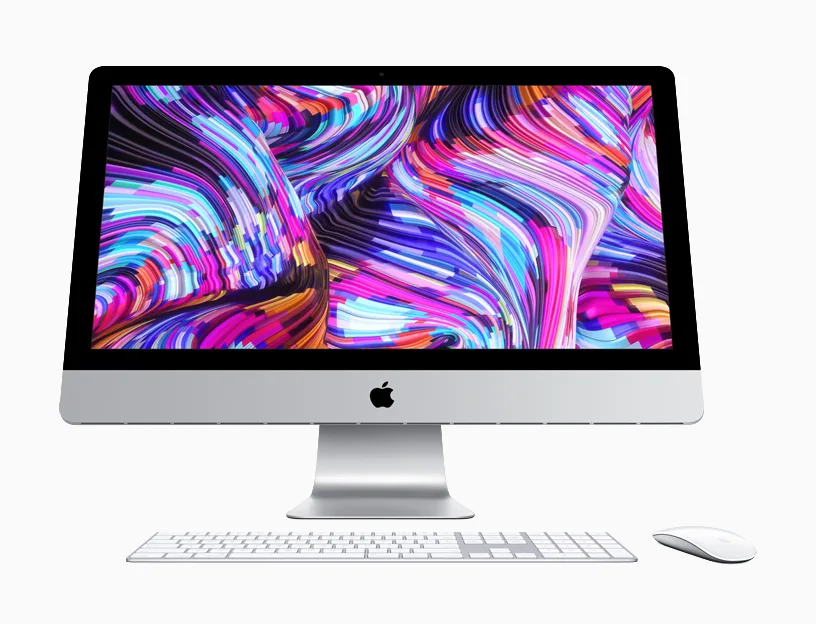 Apple has refreshed their 21.5 inch and 27 inch iMac all-in-one desktop machine. The update brings 6- and 8- core processors, depending on the model you buy. They will also include Vega graphics option which helps computing and graphic performance. The display on the new iMacs will also be an upgrade. The 21.5 inch iMac has a LED backlit Retina 4k display, while the 27 inch will have a LED backlit Retina 5k display. There are also more storage options compared to the iMac's predecessors. They now support upto 3TB Fusion drive, or 2TB SSD.
With that being said, Apple have claimed that the new iMacs will be 2 times faster than their previous iterations. And based on an initial look on the specs, it seems likely.
Tom Boger, Apple's senior director of Mac Product Marketing had this to say;
"Customers are going to love the huge boost in iMac performance. With up to 8-core processors and powerful Vega graphics, the iMac lineup is stronger than ever,"

"With its stunning Retina display, amazing design, twice the performance, and macOS Mojave that our customers love, iMac is by far the best desktop in the world."
Hefty words coming out of Apple but we'll have to wait and see how it performs. The new 21.5 inch iMacs are available to buy online starting from RM 5599 to RM 6499. The 27 inch iMacs start from RM 7699 up to RM 9799. But a word of caution, on Apple Malaysia's site, the delivery date for these devices are about 5-6 weeks. So the availability of the new desktops might take awhile.