After repeated requests for a larger iPhone, Apple delivers not one, but two larger iPhones: the iPhone 6 and iPhone 6 Plus. The new iPhones feature a precision unibody enclosure of anodized aluminum that conforms seamlessly with the shaped glass of the display, resulting in a completely smooth and continuous surface. iPhone 6 and iPhone 6 Plus are engineered to be the thinnest ever, delivering a bigger display in a design that is still comfortable to hold and easy to use.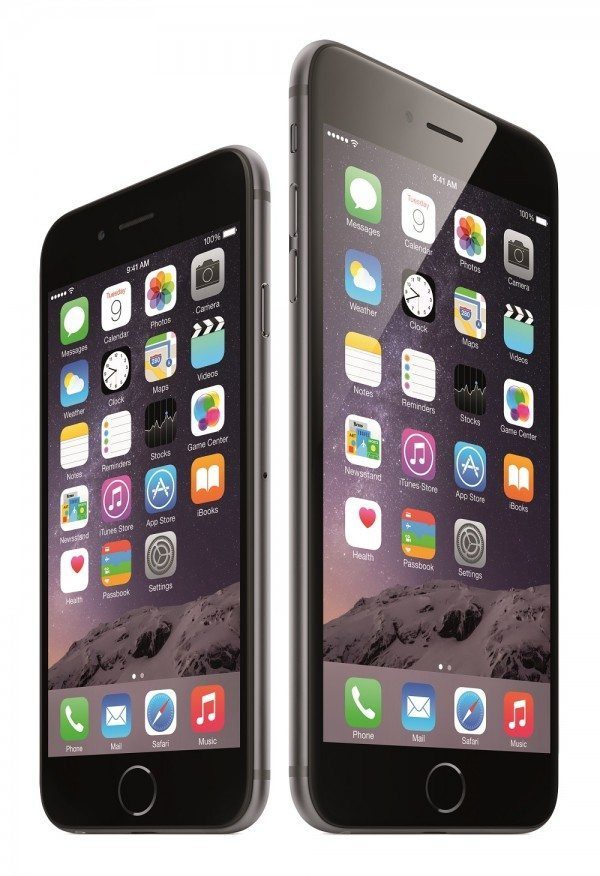 The iPhone 6 features a 4.7in Retina HD display with 1334 x 750 resolution, while iPhone 6 Plus features a 5.5in Retina HD display with 1920 x 1080 resolution (why Apple doesn't use the "Full HD" term is a question in and of itself). That said, compared to recent Android offerings like the Oppo Find 7, Samsung GALAXY Note 4 and LG G3, the choice of a 1080p display on the iPhone 6 Plus does make it seem dated.
Both devices feature the all-new A8 chip, offering 64-bit desktop class architecture, faster performance and great battery life. With Metal, a new graphics technology in iOS 8, developers can take performance of the A8 chip even further to bring console-class 3D games to iPhone. The A8 chip also includes a new, powerful Apple-designed image signal processor that enables advanced camera and video features.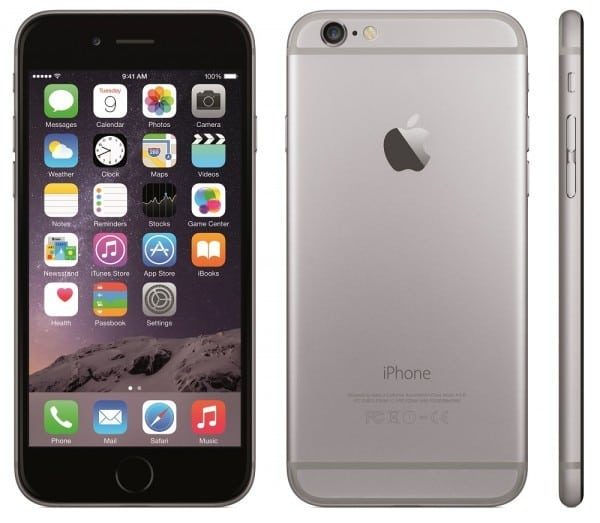 The iSight camera gets even better with a new sensor featuring Focus Pixels for faster autofocus, making it easier to quickly capture any moment. iPhone 6 Plus users will also benefit from optical image stabilization technology that compensates for hand shake in low light and works with iOS 8 to reduce subject motion. High-definition video on iPhone improves with faster frame rates up to 60fps for 1080p video and 240fps for slo-mo, as well as continuous autofocus, cinematic video stabilization and time-lapse video. The FaceTime HD camera now captures over 80 percent more light with a new sensor, larger f/2.2 aperture and advanced new features including burst mode and HDR video.
Both devices also introduce Apple Pay, an NFC-based secure payment feature. Users can pay securely and conveniently in stores by simply holding the phone near the contactless reader while keeping a finger on Touch ID™; there is no need to unlock your iPhone or launch an app. With Apple Pay, you can also make one-touch purchases within apps, without having to enter credit card or shipping information. All payment information is kept private, encrypted and stored securely in the Secure Element, a chip inside the new iPhones.
With faster LTE download speeds of up to 150 Mbps, iPhone 6 and iPhone 6 Plus users can browse, download and stream content faster. The new iPhones also support high-quality voice calls over LTE (VoLTE) as well as Wi-Fi calling. With support for up to 20 LTE wireless bands—more than any other smartphone in the world—the new models make it easier to experience high-speed networks around the world. Both iPhones also include 802.11ac Wi-Fi with speeds up to 433 Mbps and Bluetooth 4.0.