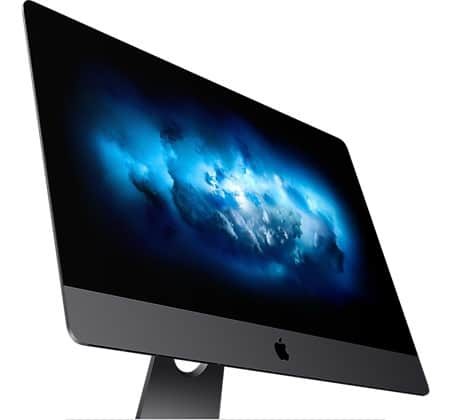 Apple's new iMac Pro is getting a new graphic engine in the form of AMD's Radeon Pro Vega, a graphic technology made for professional who love to create without any limitation. With either a Vega 64 or 56 option available giving consumers an 16GB 0r 8GB HBM2 memory bandwidth of over 400Gb/s, the new iMac Pro's are charged and ready for lift off.
Visually Apple has kept the design of the iMac Pro as stunning as it should be, sleek lines and the slight hump at the back-storing all the important components in the middle of the back. This keeps the edges micro slim as intended. The 27-inch Retina display continues on the generation with 5K resolution (at 62Fps) giving animators a preview of of the production before its goes to silver screens. Powering the internals is Intels Xeon processor with 10-core, 14-core and 18-core option.
The iMac Pro comes in various storage and memory variables as well, customers can for the minimum 32GB and 1TB storage go middle with 64GB with 2TB or take the high road with the top-end 128Gb with 4TB. Multiple ports keeps the desktop on par with other PC brands, 4 Thunderbolt 3 USB-C, 4 USB -3 and the headphone Jack is retained here.
Oh yeah! the new iMac Pro is grey, Space Grey including the keyboard and mouse!