Sub-RM1k tablets are rare. The Acer Iconia Tab 8 proves worthy to be in that range.

Byline: By Daryl Tan
At just under the RM1K mark, the Acer Iconia Tab 8 seems to make a compelling blend of decent specs and an attractive price point. Dressed up to the nines in an aluminium shell, does the Tab 8 bring enough to the table to challenge the iPad?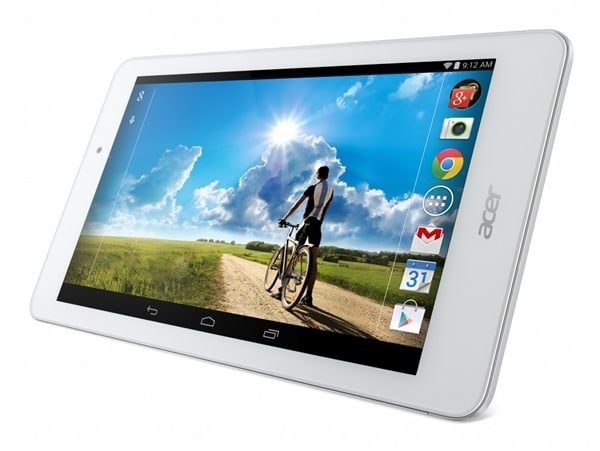 Stylish Looks
Unlike most budget tablets, the Iconia Tab 8's metal chassis gives it a premium look that few can match. Unfortunately, the high-end look and feel falls short as its sharp edges tend to dig into my palms every time I hold the device. Thankfully, its lightweight construction offsets this issue, allowing for fatigue-free usage.
Relative Speedster
The quad-core Intel processor used within is an absolute beast as I had no problems running multiple apps at once with close to no stuttering. This is even when I am on image heavy websites. Games also ran relatively well. While it may be as seamless as what full-spec devices, the Iconia Tab 8's performance is more than adequate. The only downside is the camera as it produces shots with poor detail and colour.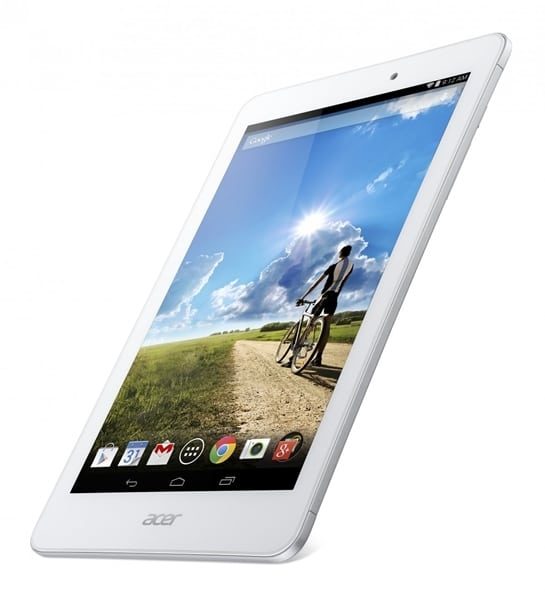 Brilliant View
The Tab IPS display, comprising 1920 x 1200 pixels, is definitely the main highlight, as it produces razor sharp image rendering and excellent colour reproduction. Being an IPS display, means it offers stellar off-axis viewing, allowing for easy content consumption among friends. Screen brightness is one of highest I've seen thus far as I managed to use it under direct sunlight. The only downside: it lacks an ambient light sensor, resulting in the need to constantly re-adjust bright levles.
Legit Contender
Acer has long been associated with being affordable and great for first time owners. However, the Taiwanese company is trying to shed this perception for a while now, and if the Iconia Tab 8 is any indication, it is certainly moving in the right direction. If you have your mind set on getting an Android tablet and you don't want to burn your wallet, then the Acer Iconia Tab 8 certainly deserves a look.
Dimensions: 215 x 130x 8.5mm
Weight: 360 g
Display: 8.0 inches, 1200 x 1920
Processor: Intel Atom Z3745
Memory: 2 GB RAM
Camera: 5MP
Storage: 16GB
Connectivity: WiFi, Bluetooth
Ports: microSD up to 64GB, 3.5mm audio jack, micro USB
Battery: 4600mAh (non-removable) 
Antutu: 32684
3DMark Ice Mark Extreme:8618
Basemark X: 18006 (Medium)
Basemark OS II: 851
Anomaly 2 Bench: 207582 (High) 
Value: 8/10
Features: 8/10
Performance: 8/10
Design: 9/10
Usability: 7/10 
Verdict: The Iconia Tab 8 is one of the better budget tablets out there sans decent camera performance.
Total Score: 8/10