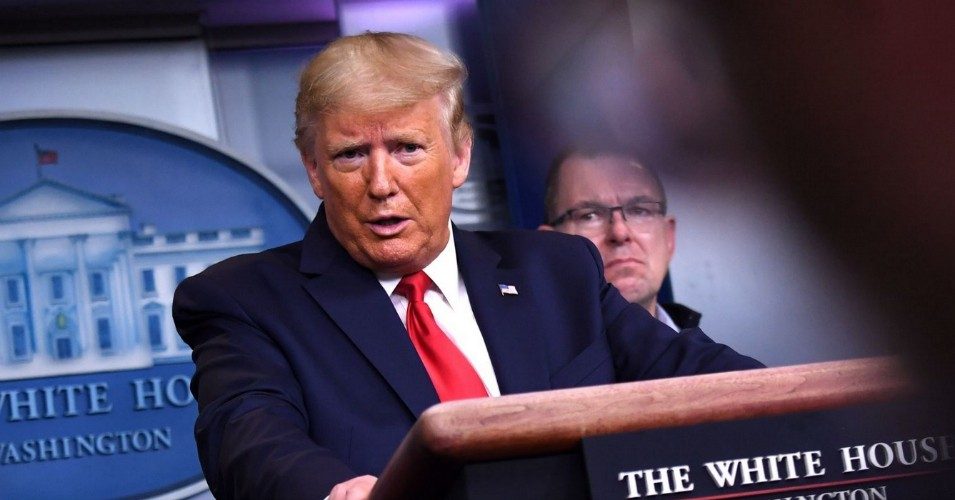 One of the things that US president Donald Trump has been trying to achieve since coming into office three years ago is curb immigration into the US. Thus far, the reasoning for his attempts at blatant racist policies simply just hasn't been good enough.. that is until the coronavirus outbreak.
With a global pandemic in his own backyard, Trump now has the perfect excuse to close off American borders to immigrants and he's done just that. The US president has said that he will sign an executive order to temporarily suspend immigration into the United States, stating that he needs to protect American jobs as coronavirus ravages the economy.
As you would expect, the move was announce on Twitter, with the president's tweet reading "In light of the attack from the Invisible Enemy, as well as the need to protect the jobs of our GREAT American Citizens, I will be signing an Executive Order to temporarily suspend immigration into the United States!"
https://twitter.com/realDonaldTrump/status/1252418369170501639
Of course, that's all there was to it.. for now. The president has made a knack of announcing things off the cuff on his Twitter account, with his administration often finding out about his decisions via Twitter as well. It's no surprise that the White House did not immediately elaborate on Trump's announcement. So it seems that everyone's left in the dark as to which immigration programmes are affected.
Honestly, this decision is hardly surprising given that he once tried to ban Muslims from entering the country. Heck, he even pledged to build a wall to keep out illegal immigrants. That being said though, banning legal immigration is one step up from his usual stance and kind of contradiction to his insistence that the US has it under control.
Is he finally caving in to the facts by suspending immigration into the country? Of course, he would never say that out loud. I have to say though, given how bad the situation is in America, Trump's decision makes sense. It protects opportunities for unemployed Americans whilst satisfying the "America first" narrative of his supporters.
What do you guys think of Trump's decision?