While Sony is a pretty ubiquitous name when it comes to headphones, most of their higher-end offerings are usually priced on the lower spectrum of true audiophile gear. The MDR Z7, however, is designed from the ground up to be a legitimate competitor against headsets like the Beyerdynamic T90. With a similarly stratospheric price tag, does the Sony have what it takes to play with the big boys?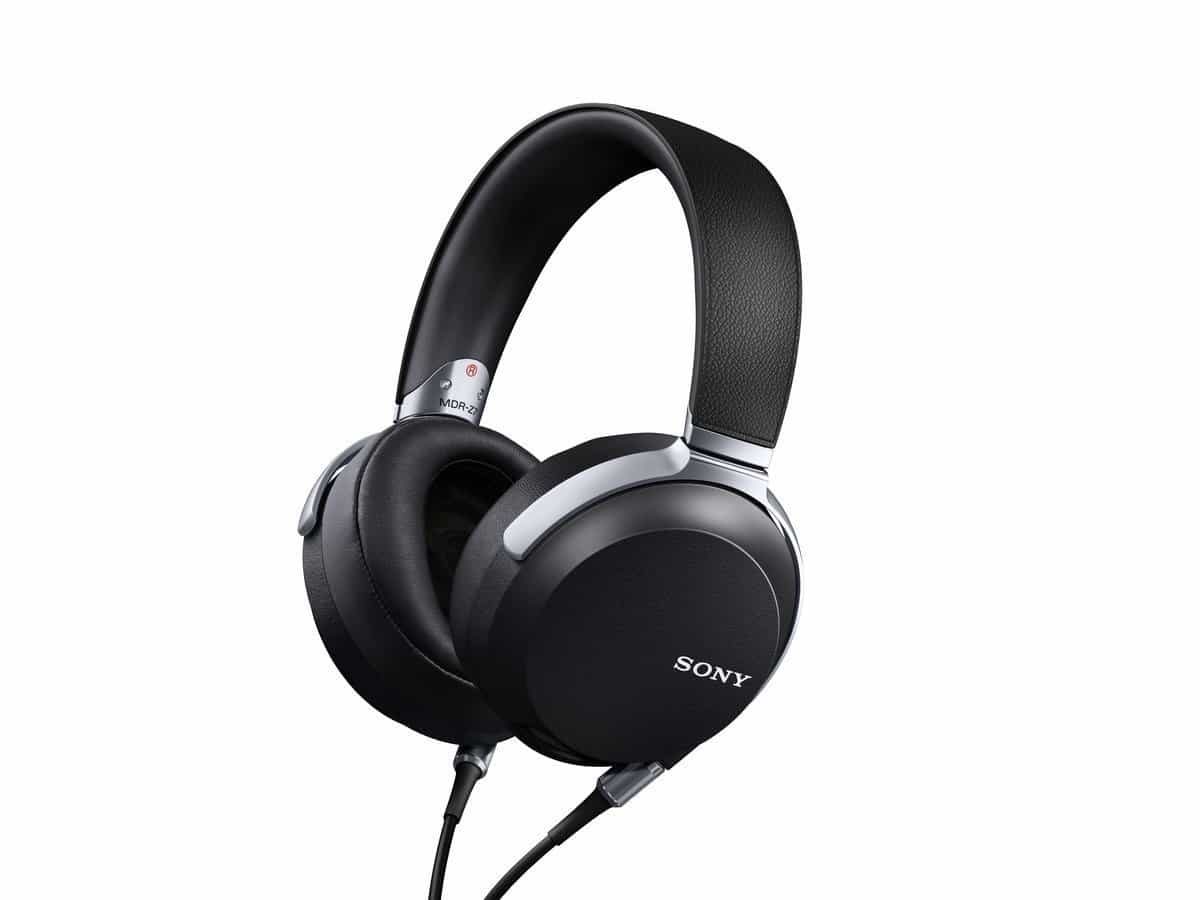 FORM AND FUNCTION
Reminiscent of Sony's other high end headphones, the MDR Z7 is a beautifully crafted piece of tech; you won't find any cheap plastics here, with metal ear cup holders and superbly plush cushions on both the ear cups and headband. The mostly black pair of cans may look non-descript among other fancier designed headsets, but pick this guy up and you'll know it's the real deal.
While the MDR Z7 has a pretty large frame, it's still a great deal lighter than most of its competition. Combined with its extremely comfortable urethane cushion ear cups, we were able to wear these for the entire day with nary a hint of discomfort.
While most of the headphones in this segment generally use an open back design to try and achieve a clearer and airier soundstage, Sony has opted for a closed back design for the MDR Z7. From a usability perspective, Sony's implementation deserves some praise as the audio feel very closely mimics that of a traditional open backed pair of headphones. While it isn't quite the same, it does benefit from the fact that there is very little sound leakage both out of and into the MDR Z7.
AUDIO EXCELLENCE
So, while the design and comfort of these cans may be a cut above the rest, its audio capabilities are nothing to scoff at either. Like most audiophile headphones, the MDR Z7's soundstage is incredibly broad and precise. Opening up an orchestral piece will expose your ears to instruments you didn't even know were there.
The treble is superbly well balanced while the bass, while not as overpowering as a Beats, is present and punchy, giving the overall sound a very pristine, natural feel.
Simply put, listening to high-fidelity audio files on the MDR Z7 makes it feel as if you were there in person, listening to beautiful music being crafted by some incredibly talented musicians. As mentioned, these cans actually utilise a closed back design, which is staggering when you realise just how natural sounding the soundstage is. Sony has designed a headphone that comes very close to open back headphones, yet with all the benefits of a closed back design.
So, should you get it? It really depends. We reviewed Sony's MDR-1A a couple of months back, and for the vast majority of you, any headphone in that class will suffice. It has extremely competent audio capabilities, is lightweight and is well-built. While the MDR Z7 is certainly better, it isn't better by a whole lot. However, if you have high end audio amps and high end source material, the MDR Z7 will be able to take advantage of those to deliver a truly incredible experience.
Verdict: Incredible both in comfort and sound, the MDR Z7 stands proud among the very best audiophile headphones.
Value: 7/10
Features: 7/10
Performance: 9/10
Design: 8/10
Usability: 9/10
Total Score: 8/10