The U Mobile's Mobile Legends Campus Championship Season 3 (UMMLCC S3) state-level tournament concluded after finding its state champion. The tournament, live-streamed on @U Mobile MLCC Facebook page, received a tremendous amount of support from fans as the league travelled online state by state, bringing much excitement to students during the pandemic.
With total of 304 teams from Peninsular and East Malaysia participating in this season, the tournament saw campuses sending top university teams to compete to win a slot for the National Championship.
The officials of the tournament commented the teams were much more prepared and provided an exciting match throughout the live streaming to their fans.
The winning teams from the 14 states that did their campus proud with their perseverance in the face of the challenges and gotten a spot for the National Championship for this coming 20 & 21 November 2021.
As there was a high demand for a Wildcard playoff from teams that finished second and third placing for the state tournament, U Mobile has allocated 2 slots for the playoff for 2 teams to get a placing for the National Championship.
Team Rusuh from Politeknik Sultan Idris Shah and UiTM Vendetta from UiTM Shah Alam did an amazing job in defending their position to win their placement for the finals during the October 13 & 14 Wildcard playoff.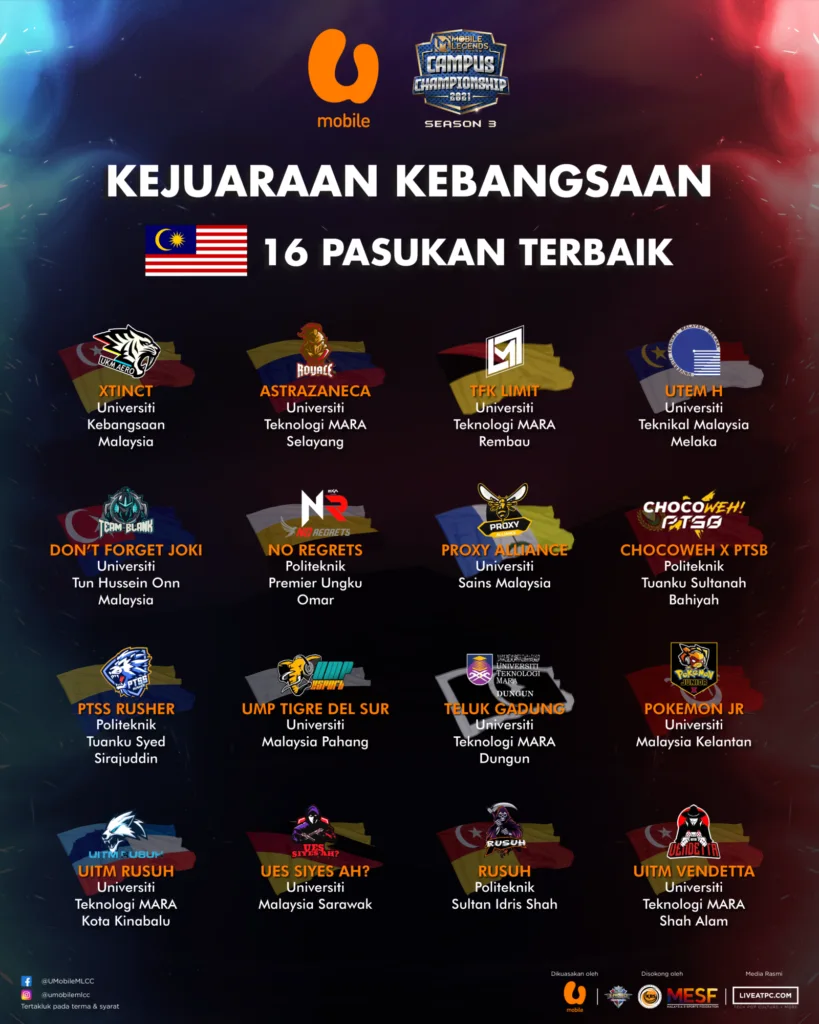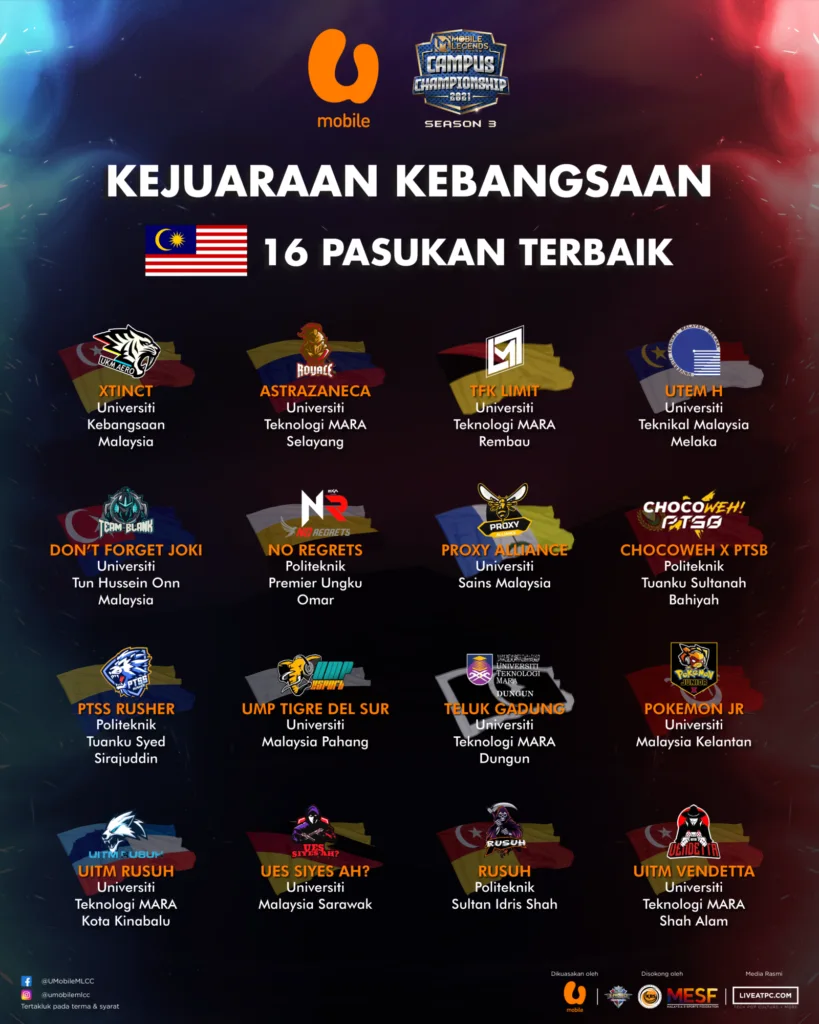 In reaching to the final leg of the tournament Mimi Wong, Senior Manager of U Mobile commented "eSports is starting to look like youth sports, with the growing professionalization of players at younger ages with prize money getting bigger. It is time parents embrace and support the development of eSports for their children to become professional players"
From the last season's great response from secondary students for the High School Edition, U Mobile has decided to turn this category into a regional tournament spreading across 5 zones, with Central, Northern, East Coast, Southern, and East Malaysia.
With overwhelming demands and full team participation in all zones, the indication of how popular the tournament has concluded to leaves nothing to doubt, and the growth of eSports is also recognized as part of the Youth activities.
Here's what a lecturer from Universiti Malaysia Pahang had to say about this season's UMMLCC, "Through this golden opportunity, I am Syahrizal from Universiti Malaysia Pahang, able to offer the best platform for my students to enhance their skills in eSports gaming and encourage words for them in the upcoming national tournament, our UMP TIGRE DEL SUR will do its best to conquer U Mobile MLCC this season".
One more lecturer from Universiti Malaysia Sarawak also said, "I am Ahmad Alif, lecturer from Universiti Malaysia Sarawak want to give appreciation to U Mobile for organizing U Mobile MLCC S3, because it gives my students an opportunity to develop their skills in eSports and Team UES SIYES AH? will give their best for the National Championship in November".
Adding to that, Team UTEM H said, "I think my team is very confident and well prepared for this MLCC, we will try the best we can to beat the other team!". Furthermore, Team NO REGRETS from Politeknik Premier Ungku Omar also said that "I believe with the strength of our teams, we can be the champion for the National Championship, watch out to other teams".
In addition to that, the leader from Team POKEMON JR said "We're happy that my team gets to represents Kelantan state to compete in National Championship, we might be the smallest team but we will definitely aiming for the title".
With another season wrapped, UMMLCC Season 3 will be looking forward to watch all state champions battling it out in the biggest Mobile Legends Campus National Championship which will be held on November 20 & 21, competing for a whopping Prize Pool of more than RM60,000 and 32,520 Diamonds.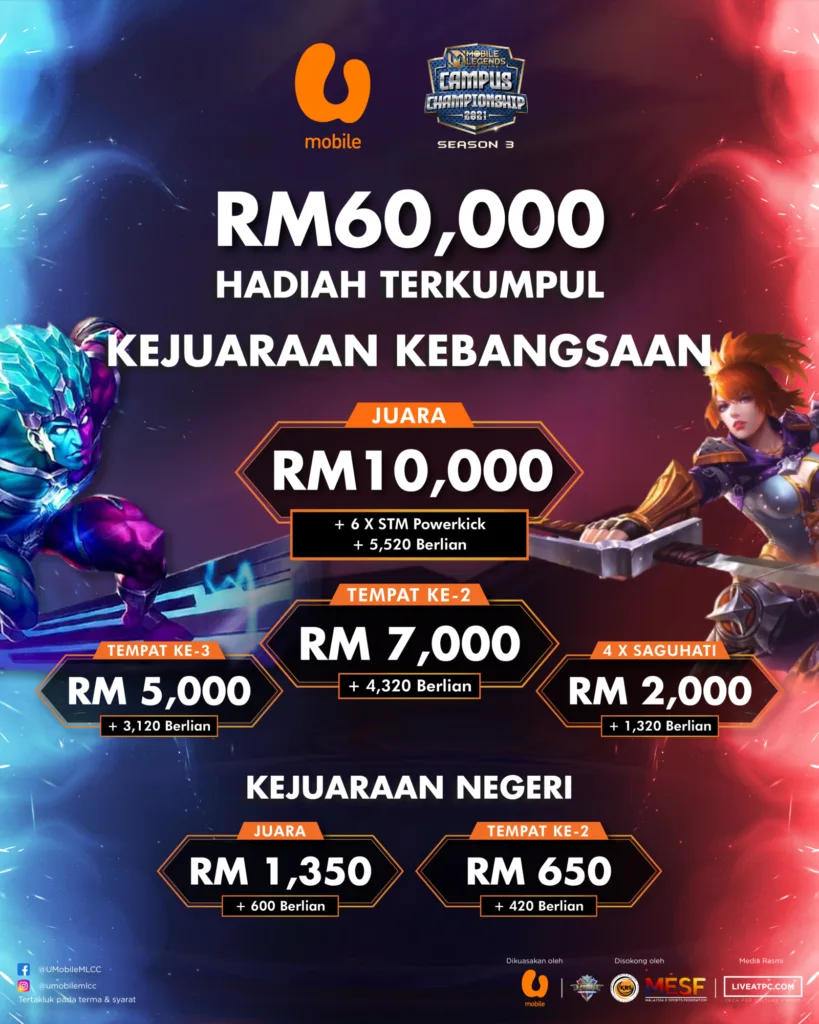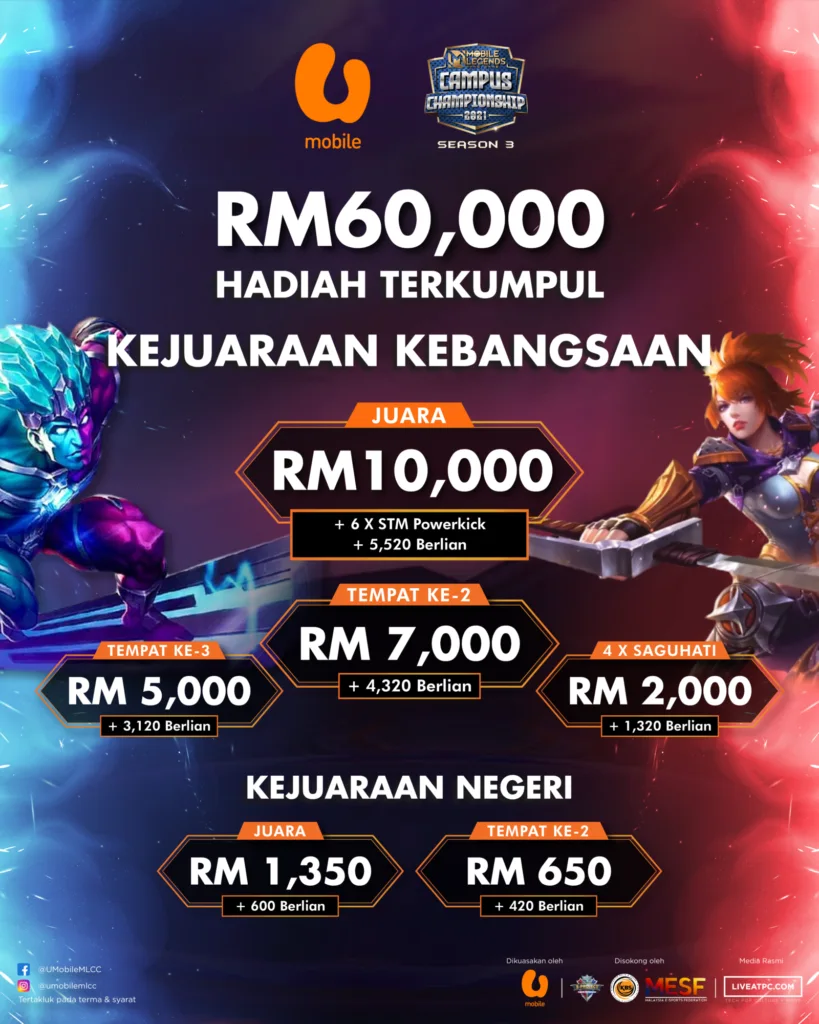 Meanwhile, great news to all students, lecturers, and administrative in Universities. U Mobile has just launched a WIN GILER PRIZES contest with total prizes worth RM15,000!
All you need to do is simply sign up or switch to U Mobile online and have a chance to win a OPPO Reno6 5G smartphone, Samsung GALAXY A12 smartphone, U Mobile credit, Shopee and Tealive e-vouchers, and U Mobile merchandise with shopping vouchers. Remember to share the contest with your family and friends to grab the prizes! Sign up now via this https://www.u.com.my/wingilerprizes and yes, only with this URL, you will be eligible to enter the contest. The contest period will be from 27 October 2021 to 31 January 2022.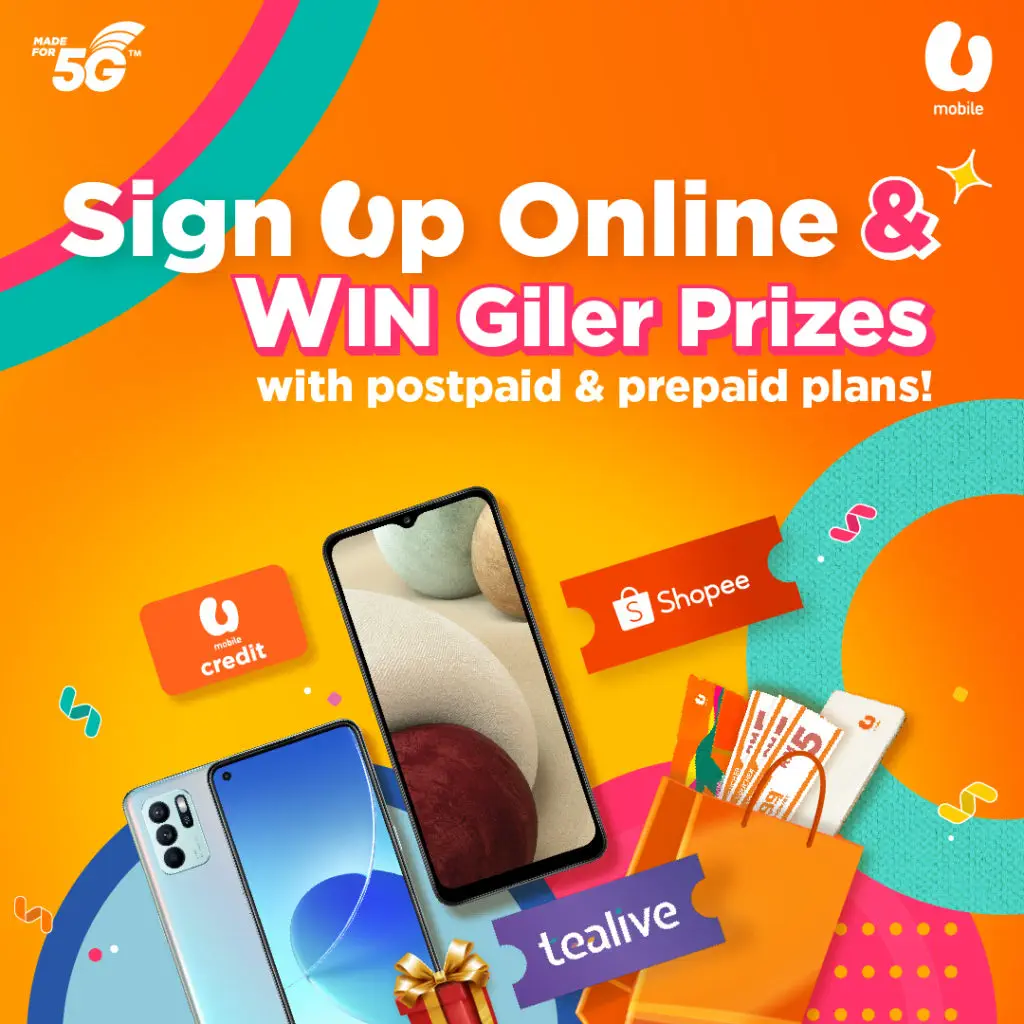 To find out more, stay connected with the latest updates and catch the tournament live streams at:
Facebook: U Mobile MLCC
Instagram: @umobilemlcc
More exciting activities coming up soon.