Computer monitors are keeping up with cutting edge technologies which television companies have been doing for a more dynamic and realistic viewing experience. 4K Ultra High Definition (UHD) resolution and High Dynamic Range (HDR) are available in most modern televisions and they aren't cheap. These new technologies have been adapted into certain flagship mobile phones and computer monitors these days and BenQ has done just that to their latest EW3270U.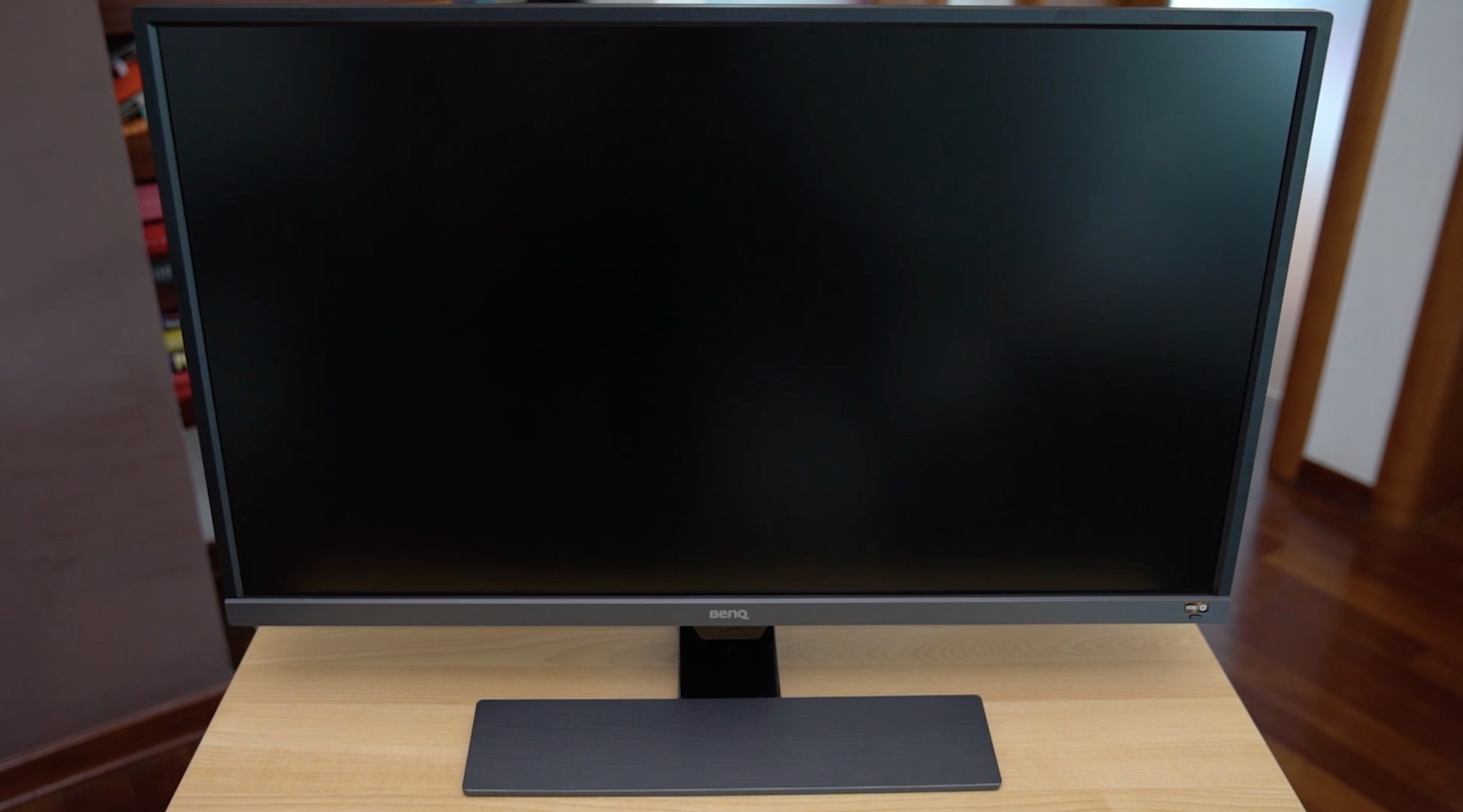 The BenQ EW3270U is a 32 inch Vertical Alignment (VA) type panel with LED backlight to illuminate the display. This panel has some of the best viewing angles without compromising on the sharpness and colour of the display unlike a TN panel. It features a 4K high resolution display with a maximum resolution of 3840 x 2160 and HDR. The gray to gray (GTG) response time of this monitor is 4ms, which isn't too bad in my opinion. It has up to 95% wide color gamut and a ratio of 3000:1 ultra-high native contrast for a more accurate and stunning color reproduction. The anti-glare layer on the screen helps reduce reflection on the screen.
There's AMD FreeSync technology built into this display with a refresh rate of 60Hz that could benefit many gamers out there who are looking to game on a large 4K display. With this piece of technology, gamers will not experience any input lags such as tearing of images, broken frames and frames that may go missing during a game play. You'll need compatible software and hardwares such as an AMD graphics card to take advantage of FreeSync. If you're wondering, Nvidia's G-Sync is absent in this monitor.

The monitor comes packaged with a power cord, a USB-C to USB-C cable and a DisplayPort to mini-DisplayPort cables. There are 2 HDMI ports, a DisplayPort, a USB-C port (SuperSpeed USB) and a 3.5mm headphone jack at the back of the monitor. A pair of 2W speakers are located at the bottom of the monitor. They sound pretty decent but don't get your expectations high on speakers that come built-in the monitor. The monitor can only be tilted forward and backward but you can make use of the VESA mount at the back to mount a custom arm for a full swivel and tilting capability.
The design of the monitor doesn't scream gaming but you'll mistake it for an office setup monitor. It is finished in metallic grey which gives a premium touch to it and the bezels are not too thick but certainly not the thinnest either. Under the BenQ logo in front is where the sensors are located to detect the surrounding ambient light levels. The sensors help to automatically adjust the screen brightness and color temperature to suit your surrounding for a much comfortable viewing experience.
You can toggle between the HDR and Brightness Intelligence Plus mode on the bottom right of the bezel. These modes are suppose to help you have a soothing visual for your eyes but the HDR mode tends to increase the brightness of the screen a little and adds a blue tint. Below the monitor is where you'll find the buttons to adjust the settings along with an illuminated power button. The Eye Care technology in the display does what it is meant to do; reduces eye fatigue, allowing you to stare at the display longer comfortably. Using the buttons under the monitor, you can choose to tune the Eye Care settings to better suit your eyes.
Visuals from the display are excellent, appearing sharp and vivid especially when streaming videos in 4K. Gaming in 4K is only possible if your graphics card has support for it. Nonetheless, the BenQ EW3270U is still an all rounder monitor although it may not be the best 4K HDR monitor in the market. It is a much more affordable monitor with some of the bells and whistles in it which can be found on an expensive, high-end monitor.