Close that deal with Jabra's latest business solutions
Ever had that moment where you have to actually project your voice out really loud in the office just because the person at the other end of the phone cannot hear you loud and clear or vice versa? To spare you of embarrassment and also annoying your fellow colleagues, Jabra introduces its latest line up of innovative audio solution – The Jabra Evolve Series.

The Jabra Evolve solves disturbances in a noisy open office environment with advance noise cancellation technologies. It is the industry's first series of professional headsets that support communication needs of knowledge workers.
The series consists of five headsets (20, 30, 40, 65 and 80) all crafted to shut users away from a noisy environment. Each model is designed to meet demands of a mainstream audience. Some highlighted features of the Jabra Evolve series include a microphone boom arm discreetly integrated into the headband, large ear cushions to suit every individual and built-in "busy light indicator". For the Evolve 80, additional noise cancellation is available to provide the user a full concentration zone experience.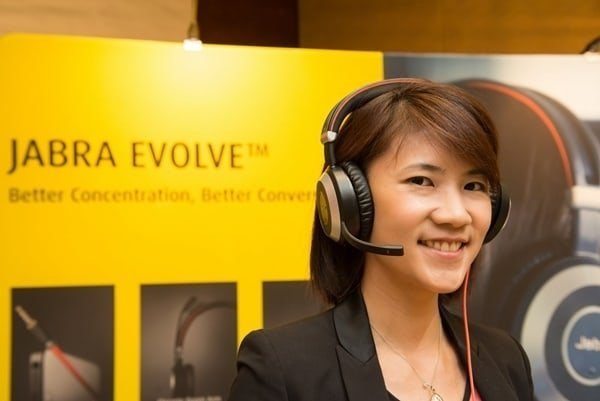 The Evolve series is not just made for work, its also enhanced for a pleasurable music listening experience whether you're plugged to the your PC or on-the-go.
"The Jabra Evolve headsets create a complete personal concentration zone that boosts focus and work satisfaction for employees in increasingly open, loud and distracting workspaces," said Ben Samman, Managing Director, Jabra ASEAN.
The Jabra Evolve series is available at Jabra Business Solutions partner stores at a starting price of RM221. Visit www.jabraevolve.com for additional information.