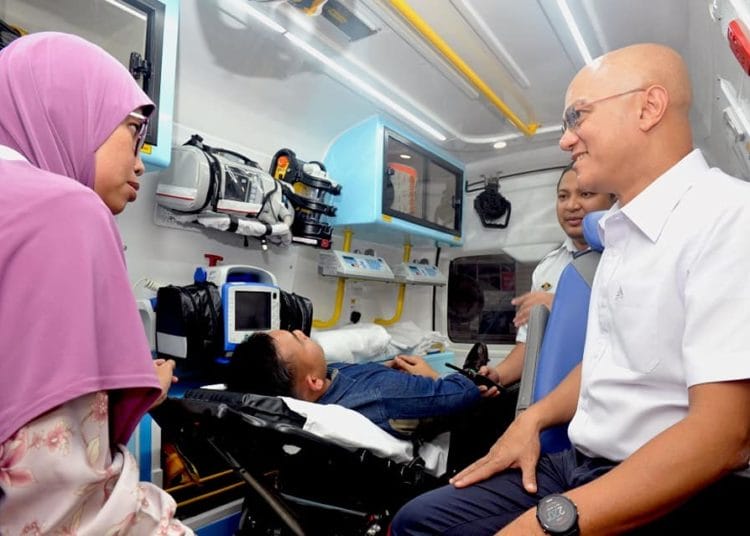 Malaysians could be experiencing 5G technology as early as October this year according to Malaysia Communication and Multimedia Commission, which would place the nation among the early adopters of the fifth generation technology.
Having come from using 3G and now 4G many users could attest to the evolution the technology provides in just one generation, However, 5G promises to be much more, in fact its 100x more than the generation before. (Moore's law on steroids!) Its not just about speed and connectivity as one industry expert alluded, but it is also an economic booster that can elevate a country and its people, that is able to holistically influence the quality of life, businesses as well as the government. Yes, AI, machine to machine, robots, autonomous vehicles, drones will all become a reality and no longer science fiction.
For end consumers like you and me, we can expect higher quality video downloads, whole movie within seconds but that's just the tip of the iceberg, 5G will unlock new potentials unlike any other technology before it. VR and AR will be seamless, 3D imagery, and the smartphone now becoming a full fledged productivity tool rather than just a consumption device is just mind-blowing. Imagine, you can now video edit a 4K movie on the go! Enterprising Malaysians can explore new innovation and solutions on the platform, the Malaysian Institute of Economic Research in its latest report on the economic impact of 5G implementation predicted that the implementation of 5G would contribute up to RM12.7 billion between 2021 and 2025 to the nation's economy and create more than 39,000 new job opportunities during the period.
There are already trails on real life application on 5G on the way, stakeholders and companies – Celcom Axiata Berhad, Digi Telecommunications Sdn Bhd, Edotco Malaysia Sdn Bhd, Maxis Broadband Sdn Bhd, Telekom Malaysia Berhad, U Mobile Sdn Bhd, Petroliam Nasional Berhad and YTL Communications Sdn Bhd – are currently running 5G demonstration projects in six (6) states with a total of 100 use cases have being identified under nine verticals namely in agriculture, education, entertainment/media, digital healthcare, manufacturing and processing, oil and gas, smart city, smart transportation and tourism.
A case trial that really struck a cord is how Digi and U Mobile worked together to showcase a medical application that can save hundreds of life's when 5G is applied. Ambulance's medical instruments can be installed with 5G technology which then can send critical patient data to the hospital even before arriving. Doctors will now have time to prepare all the necessary support to ensure proper care and if the case occurs in a small town hospital that does not have an expert surgeon, U Mobile's partnership with DoctorOnCall will be able to offer remote consultation and bring the best professional to the operating room.
If you think this will be expensive and how patients can afford such services, the above mentioned solutions is currently being trialed in a public hospital in Langkawi and the government is encouraged to implement it to all hospitals.